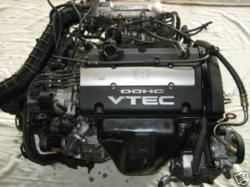 The inventory listed is now monitored and changed accordingly based on supplier stock status.
Green Bay, Wisconsin (PRWEB) June 15, 2013
The 1990 introduction of the Honda Prelude also introduced the newest A3 series engine prior to installation into other vehicles in the company lineup. Engine replacements for this type can now be found by buyers searching the JDMMotorsforSale.com company website. This company now sells used B20A3 engine inventory for a reduced price at http://www.jdmmotorsforsale.com/honda-engines/b20a3-engine-sale. These engines are now inserted into the JDM inventory of motors listed for sale online. These engines are expected to provide immediate buying options for owners of vehicles, tuners, project car builders and mechanics.
The increase of performance vehicle manufacturing in the U.S. has renewed interest in some vintage models produced by companies like Honda and Nissan. The B Series engines that were produced in the 1990s decade remain in popularity for secondary market replacements for compatible JDM vehicles.
The inclusion of the B20A3 engines for sale online is one new effort made by the JDM Motors for Sale Co. to increase its inventory of the most requested engine types online. The complete preowned inventory of Honda engines listed online is available for research by consumers unable to find expected price breaks from dealerships.
Because used Japanese domestic engines are known for lower than standard mileage, these replacements can be hard to locate in North America without a trusted supplier. The import fees and additional charges that can be assessed on each engine sale could inflate the price for buyers hoping to find a lower price point. The launch of the JDMMotorsforSale.com company website online was initially fitted with a basic level search system for its engine.
A new update made this month is expected to produce faster pricing and easier engine code matching online. This system for searching the company inventory for sale is made possible in part by new agreements with foreign engines suppliers. The inventory listed is now monitored and changed accordingly based on supplier stock status.
The current inventory of Honda engines listed for sale continues to expand on a monthly basis as new requests for engines are made by the public. The expanded distributor relationships created this year has resulted in other brands by Nissan, Acura and Mitsubishi to be included for sale. The news launched online at http://www.prweb.com/releases/honda-crx-engines/used-honda-motors/prweb10693224.htm announced inclusion of the CRX series motors now listed in the Honda inventory. These motors can be searched through the company database and additional types are expected to be announced to buyers.
About JDMMotorsforSale.com
The JDMMotorsforSale.com company recently launched one of the largest resources that is currently found on the Internet to find JDM engines for popular vehicle types. This company has arranged engine fulfillment and distribution by trusted supply companies that import a range of Japanese engines for consumer sale. The consumer level access offered inside the company database now serves as one of the quickest ways buyers can receive customized price quotes online. The JDMMotorsforSale.com company ensures buyers using its resource receive entry-level protection warranties and freight incentives provided by partner companies in the United States.