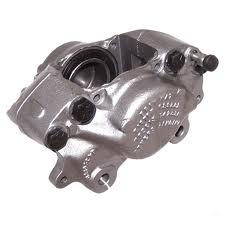 The Auto Pros USA now works exclusively with supply businesses that warranty parts for sale.
Dothan, Alabama (PRWEB) June 19, 2013
Safety equipment installed in modern vehicles includes multiple parts types working together to protect drivers. The braking systems used for pickup trucks include calipers for proper contact to stop moving vehicles. The AutoProsUSA.com company now supplies used brake calipers for pickup trucks at a lowered sale price online at http://autoprosusa.com/used-brake-calipers-for-sale.
These components are preowned and inspected for quality before insertion inside the growing truck inventory of auto parts online. These calipers and other safety parts are made possible by a new source of secondary market distributors.
Brake technology has been improved in this decade compared with the disc brakes used 20 years ago. Digital components, master cylinders, power boosters and anti-locking technologies are now found in foreign and American-made brakes. The calipers used for these systems offer control by vehicle owners to stop forward or rear motion with the press of a brake pedal.
The Auto Pros integration of calipers and related brake accessories online is opening the doors of parts buying opportunity for men and women unable to find internal brake parts using chain automotive retail stores.
The pickup truck parts available for research on the company website have been upgraded to include a standard policy for warranty coverage. The secondary market suppliers offering the inventory and pricing listed for online sale now warranty all parts distributed to consumers in North America.
A majority of the parts now warranted against sudden breakdown or component failure receive a two-year base policy for each purchase. It is this type of coverage that can be absent from sales made from auction dealers or other sources online. The Auto Pros USA now works exclusively with supply businesses that warranty parts for sale.
The undercarriage components inventory for trucks and sport utility vehicles includes fuel system parts that were recently included online. A new company marketing strategy to reach customers not yet using the company website online includes the use of customized videos for auto parts. The video channel at http://www.youtube.com/watch?v=_Gp4Ziu2QWM is now a way to introduce parts in stock and explain how to order parts without research from multiple sources. These educational based videos are one tool in use to increase the amount of men and women using the company database to locate parts instead of a local retail supply company.
About AutoProsUSA.com
The AutoProsUSA.com's growing database of secondary market parts online is now trafficked by hundreds of parts buyers daily searching for lower than dealership pricing. Company specialists provide database additions and deletions multiple times daily. The accurate information listed inside the growing company database of parts is used to present pricing and warranty terms to consumers purchasing parts. The AutoProsUSA.com company makes programming changes to its website to present new tools that reduce time required to locate and price preowned auto parts. The toll-free number in place for requests and customer service remains a viable way to achieve assistance offline.