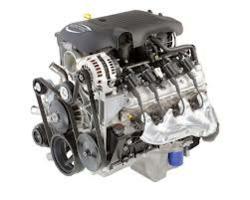 Vehicle owners searching for engine replacements and mechanics now replacing motors have access to this new resource to find these online,
Danbury, Connecticut (PRWEB) January 16, 2013
Millions of Buick vehicles have been sold in the U.S. and Canada and the Engines for Sale Co. is now offering motors for these vehicles online. The stock of used Buick engines are now shipped out for no cost to provide a resource to save money on all installations. All makes and models apart from the Buick series are now in stock and eligible for this new shipment policy. More information about the ordering process or engine details can be found online at http://enginesforsale.org/buick/used-buick-engines-for-sale.
Buick is one of the luxury brands of General Motors and has produced many famous vehicles. The Regal, Skylark, Enclave, Century and LaCrosse are examples of some of the bestselling names in the company lineup. The integration of the V6 and V8 GM motors in these vehicles is one reason that consumer confidence has remained strong for this brand. Vehicle owners searching for engine replacements and mechanics now replacing motors have access to this new resource to find these online at discounted prices.
Warranty coverage is one element that can be excluded with sales from some online-only retailers. The distribution companies that provide motors to the trade industry typically pass on warranty coverage after a period of 30 days. Retailers that are able to extend basic coverage can provide a level of support that can be difficult to find when making a purchase for a secondary market unit. The EnginesforSale.org company is one of few now selling online able to provide parts warranty protection with the sale of all stocked units.
The warranty extension packages are now part of an evaluation process that takes place with the sale of each motor. A visual and mechanic inspection is completed when each unit arrives to ensure that overall quality will remain after an installation is completed. These new evaluation procedures have been put in place to help provide higher levels of customer assurance for the engines that are sold online and offline. These changes have helped this company to expand its national reach in the preowned industry.
Part of the GM inventory increases includes the Buick and Chevrolet lineup. The opening of the Chevrolet brand online is now allowing more customers to sample the Vortec series and other Gen III and IV motors that are now stocked online. The news release for the Chevrolet expansion of inventory can be found online at http://www.chron.com/business/press-releases/article/Used-Chevy-Engines-Now-Sold-to-Salvage-Yards-at-4181492.php.
About Engines for Sale Co.
The Engines for Sale Co. provides its entire inventory of preowned motors online through its advanced search system. This new website system has been upgraded this year to include online price generation and a toll free customer support line. This company offers its motors for foreign and domestic automakers for discounted pricing to vehicle owners, dealerships, warranty centers and junkyards buying for customer replacements. The Engines for Sale Co. provides full warranty protection and same day shipments for all of the stock that is shipped inside the United States. This company launched its official website in 2012 to provide better resources online for engine buyers.