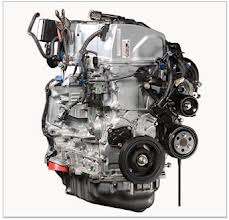 The engine quality, specs and other information is now included on individual engine pages on the company website.
Seattle, Washington (PRWEB) May 01, 2013
Car motors can be one of the most expensive components to replace in a new or classic automobile. Engine pricing can exceed the cost of some preowned vehicles due to the MSRP pricing that is usually attached by dealerships. The UsedEngines.co company has now reduced the price of its used car engines online. The complete company inventory is now under new pricing and this price drop is expected to create a more affordable replacement engines resource online at the usedengines.co company.
Ford, GM, Honda and Chrysler represent some of the largest producers of automobiles in the United States. These companies produce the vehicles that are used on roadways for transportation and commercial services.
The secondary market engines industry depends on motors that are purchased from leading distribution companies. The engines that are now reduced in price to buyers online now receive evaluations prior to insertion into the inventory to verify mileage and other essential data.
The UsedEngines.co company has improved the way that searching is made on its website this year. New advancements in technology have helped this company to enhance its customer experiences online. The updated search system now includes immediate quotations for engine prices. Engine year and make can be selected from the company search tool online. This data is used to provide the approximate pricing that is charged for each unit in stock.
Aside from the searching updates, new pages have been added to the Used Engines Co. resource. These pages now include the helpful information that is usually reserved through customer service assistance. The engine quality, specs and other information is now included on individual engine pages on the company website. New pages are added continuously to ensure a complete engine resource is available online for customers.
About UsedEngines.co
The UsedEngines.co company launched its resource on the Internet in 2009 and has grown to include one of the largest used engine inventories currently available. This company earned its trusted reputation by selling to trade industry companies offline. The low pricing that is selected by this company is in comparison to the higher retail prices that are charged by some companies. The UsedEngines.co company distribute its inventory to all U.S. states and offers warranty policies with each motor to increase the value of its motors sold.