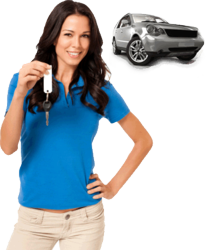 Greenville. SC (PRWEB) June 16, 2013
Valley Auto Loans is a unique business that provides high quality auto loans or those with subpar credit and even car loans with no credit. There are several traits of Valley Auto Loans that make them unique, several of which show the company's dedication to their customers. Ever since the business started, their CEO has mention many times that the main focus of Valley Auto Loans is to provide their clients with everything they need to get back on their own feet.
Several new free tools were added to Valley Auto Loans recently, including a free credit score checker, and a vehicle search program that allows anyone to find great available vehicles in their area. While similar site usually charge subscriptions or hide fees in the service, Valley Auto Loans offers the use of these programs for no cost at all. It is a very caring company that offers something for nothing.
Valley Auto Loans not only offers free financial and automotive tools and information, they also have the unique ability to get anyone at all approved for an auto loan. No matter what an applicant's credit score may be, Valley Auto Loans considers each and every application equally and fight for approval for each one.
About Valley Auto Loans
Valley Auto Loans is the leading auto and cars finance provider in USA fully dedicated to help its customers acquire national car and auto financing. They design and develop customized no credit auto and car financing, bad and good credit auto and car loans. Voted the best for "Quality Customer Service; Best National Auto Loans Service" by thousands of people, their finance experts focus in providing its customers information and various tools available for different auto loan offers, help them to choose the best that fits their budget as well as the related eligibility guidelines in detail.