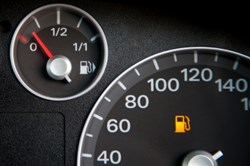 Finding a warranty company can be an exhaustive experience for a car owner who has been turned away from some companies based on the age of a vehicle or high engine mileage
Salt Lake City, Utah (PRWEB) November 02, 2013
The costs for automotive repairs rarely moves down in price for car owners, according to auto industry data. To help combat the rise in auto repair charges, the Auto Pros company has launched its used car warranty cost tool online at http://autoprosusa.com/auto-warranty. This developed system now introduces providers of repair coverage plans to owners of used vehicles online.
The programming that has been put into the searchable system online makes it simple for any motor vehicle owner to compare the warranty plan prices offered between companies. No telephone work is required to use this system and all data exchanges are completed online to speed up to the quotes or actual follow through of a policy purchase.
"Finding a warranty company can be an exhaustive experience for a car owner who has been turned away from some companies based on the age of a vehicle or high engine mileage," said an AutoProsUSA.com company source.
One of the features that are expected to be most appreciated by motor vehicle owners who utilize the warranty system currently offered is the privacy feature. Unlike telephone quotations that are used to collect information, this new search system relies only on vehicle data to supply quotes data.
"Consumers are asked for basic information that includes vehicle year, make and model and are encouraged but not required to submit a contact phone number," the source confirmed.
The quotes for warranties are setup to arrive by email to allow more privacy during the review process by car owners. A person who has researched the used car warranty industry could find this new system online to be an error-free and rapid method of finding a trusted warranty plan provider.
The Auto Pros USA company has introduced more than one tool for car owners to access online in 2013. These tools now include the warranty database and also include a method of researching car insurance quotes at http://www.autoprosusa.com/insurance.
About AutoProsUSA.com
The AutoProsUSA.com company helped to launch one of the largest resources that consumers can use online to find secondary market parts for sale. The national database of providers that are accessible by the public on the company website helps make thousands of connections for parts sales each month. The AutoProsUSA.com company has built its website tools and services to provide an extra level of research for the public unable to find local parts retailers offering discounted auto parts. The accessible customer service staff and instant communication tools online have expanded the service reach of this company in 2013.