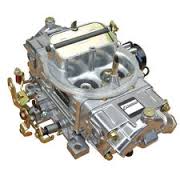 Due to the age of vintage replacement parts, supplies can be limited both online and offline.
Green Bay, WI (PRWEB) June 08, 2013
Fuel assemblies and components for modern automobiles now feature digital controls used to regulate a proper balance during vehicle operation. Vehicles produced prior to 1985 often rely on carburetors for reliable startup. The AutoProsUSA.com company is now acquiring used carburetor parts for buyers through secondary market sellers at http://autoprosusa.com/carburetors. These assemblies are now listed for reduced prices and are able to fit into Ford, Chevy, Dodge, Chrysler, Plymouth and Toyota vehicles. These new supplier arrangements are now making it possible for this inventory to be searchable online.
Vintage pickup trucks, passenger cars and vans rely on basic technologies to provide reliable start up. The electronic sensors and monitoring systems placed into new vehicles are not compatible with older vehicles. Due to the age of vintage replacement parts, supplies can be limited both online and offline.
The acquisition strategies by the Auto Pros company are helping to supply more vehicle owners and mechanics with quality parts not found in local supply stores. The parts and accessories available for purchase now receive quality inspections prior to customer orders. These are designed to increase overall quality for preowned parts installations.
The AutoProsUSA.com company website now serves as one way thousands of parts can be located in North America. The company group of engineers has linked the offline database to the company website to allow customers to search for nearly any part produced since the 1970s. The growing list of suppliers now adding parts to the company database are making it possible to eliminate research conducted by buyers online.
The installation of the searchable database now helps to deliver pricing and in stock information. The complete preowned inventory of auto parts fulfilled by the new secondary market suppliers is available for buyers to search.
The fuel components and accessories now listed for sale online are in addition to external auto body parts including this year. Essential items like wheels, spoilers, door locks and windshield wiper motors are now included for direct consumer sale. These parts represent hard to locate replacements through local auto parts supply companies. To increase longevity for buyers, parts warranties are included with all sales that take place. This added level of parts protection provides buyer assurance similar to purchasing a new part. All warranties are are now honored by the fulfillment companies distributing in stock parts in the U.S.
Secondary parts suppliers interested in adding parts into the company database can forward requests to the Auto Pros company using the following address information:
Auto Pros USA
1270 Crabb River Rd.
‪Richmond, TX 77469
(888) 230-1731
(713) 560-7017
About AutoProsUSA.com
The AutoProsUSA.com company provides parts buyers with an easy way to research preowned parts on the Internet. More than three decades worth of inventory can now be found searching the company database. The launch of this database in 2012 introduced preowned auto parts buyers to better pricing and delivery. Recent partnership agreements have been inked to expand the types auto parts now available for shipment. The AutoProsUSA.com company helps to negotiate the lowest pricing currently possible through secondary market suppliers and warranty inclusions are now part of customer incentives provided.