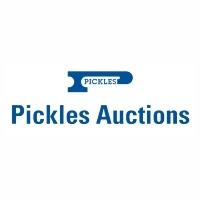 Melbourne, VIC (PRWEB) December 3, 2008
Pickles Auctions is holding a ground-breaking totally unreserved auction of over 50 near-new used cars and demo Holden vehicles, under instruction from Draper Dillon Chartered Accountants.
Pickles Auctions Sunshine Branch Manager, Mark Thorne, says this is a great opportunity for the general public to save thousands on high quality, near-new vehicles.
There are a range of models to suit everyone's needs and budget, including Barina, Viva, Astra, Captiva, Epica, Rodeo, Colorado, 60th Anniversary SS, SV6 Sedans, SS V Sportswagon, SS/SV6 Utes, and Monaro's.
In the current economic climate, it is great to be able to conduct an auction with no reserve prices. All of the vehicles must all be sold and many of the vehicles have under 100kms. There has never been a better opportunity to save on a car purchase, says Mark.
Pickles Auctions can provide competitive finance to ensure a fast and stress-free vehicle purchase on auction day.
The UNRESERVED Dealer Liquidation Auction will be held on Tuesday, 2 December at 2.00pm at 41-45 McIntyre Road Sunshine Victoria. Viewing is available from 8.30am to 4.00pm on Monday, 1 December and from 8.00am on the day of sale.
Pickles Auctions is Australia's leading Auctioneers, specialising in ex-Government & fleet, repossessed vehicles, damaged vehicles, and used trucks, machinery & earthmoving equipment.
Across the country, Pickles Auctions offers more than 8000 new & used cars, trucks and machinery live in real-time to bid on and are conducting in excess of 100 auctions per month.
###