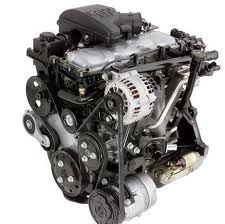 This removal of the engine shipment fees is an added bonus for buyers who use this company to supply preowned engines.
San Diego, California (PRWEB) May 22, 2013
The design and launch of the Chevrolet Cavalier helped to introduce more than exterior quality and interior amenities to the buying public. The development and use of the 2.2 liter engine helped popularize this type with GM vehicle owners. Locating replacements for this engine series is now easier for buyers using the GotEngines.com company. This company is now shipping the used Chevy 2.2 liter engine series free of charge in the 48 continental states. This removal of the engine shipment fees is an added bonus for buyers who use this company to supply preowned engines. The inventory and prices can be found at http://www.gotengines.com/blog/chevy-engines/chevy-cavalier-engines-sale.
The development of four-cylinder and six-cylinder engines by General Motors leads to the installation in hundreds of vehicles. The different engine families created by GM have introduced the world famous horsepower and fuel economy to the public. The 2.2 engine series was one of the final four-cylinder motors in production for the Cavalier. Aside from this engine type, the V6 engine was used as an alternative for buyers requesting more horsepower.
The Got Engines company now supplies these motors for a reduced price and now combines this incentive with the new free shipping offer. These incentives are expected to remain in place until the end of this year.
Warranties can be one element hard to find in the secondary engines industry. Companies currently buying and reselling engines make the decision to warranty parts from failure or breakdown. Some companies are unable to provide coverage or are unwilling to warranty an engine with high mileage.
One way that the GotEngines.com resource online is using to help buyers is by extending the amount of engine warranty coverage. This company is now able to attach a parts warranty of up to three years in length. Each engine stocked by this company comes with this new level of protection and the length is determined by age and mileage.
Aside from the free shipping offers, better ways for customers to receive pricing have been created. This company has pioneered a new engine price delivery system on its website. A single quote button is now the only requirement that buyers need to find the lowest price in stock. This system is now helping to speed up ordering, engine research and supply additional data without the requirement of a phone call. This new system is currently active online and in use 24 hours a day.
About Got Engines
The Got Engines company supplies preowned automobile engines to buyers in the United States. The additions of pickup truck, SUV and hybrid vehicle motors has helped this company construct a larger amount of engine inventory for sale online. The buyer network established by this company includes mechanics, warranty companies and owners of vehicles requiring engine replacements. The Got Engines company supplies free shipping for its motors and offers better warranty protection. These incentives and low pricing in place have helped this company to grow as an engine retailer and expand the amount of annual sales made.