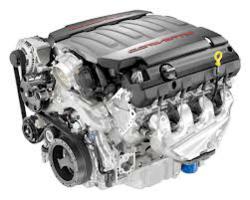 These preowned editions now represent some of the most affordable engines for immediate replacement in used vehicles or custom built project cars.
Evansville, IN (PRWEB) June 17, 2013
The GM production of engines in the early 1990s included the new 350 LT1 base. Because this motor was produced only for a four-year period, locating replacements can be one difficulty presented to vehicle owners or mechanics. The AutoProsUSA.com company sells preowned Chevrolet engines and has now discounted its used Chevy LT1 engine online at http://autoprosusa.com/chevrolet-lt1-engine-oem-parts.
This GM discount price is part of a markdown for online engines listed for consumer sale. These genuine engines are gathered through new supply partnerships set up this year by company management to improve the inventory now shippable to U.S. customers.
Vehicles like the Corvette, Firebird and Camaro produced between 1992 and 1996 represents some of the popular types that have used the LT1 engine base. This classic addition has recently been revamped by GM and is slated for introduction into the 2014 Corvette now in development.
This renewed interest in this 350 V8 engine type has helped the Auto Pros company to locate additional GM distributors able to provide lower engine mileage units for sale to buyers online. These preowned editions now represent some of the most affordable engines for immediate replacement in used vehicles or custom built project cars.
"GM vehicles and engines hold resale value making these easier to upgrade," a source from the AutoProsUSA.com included. Many classic vehicles produced by General Motors use some of the same engine blocks to make small block V8 swaps and replacements simpler for vehicle owners.
"Each GM motor now discounted continues to include a parts warranty honored by the order fulfillment companies," added the source. The announcement for these warranty programs was made earlier this year. All buyers using the company website now have immediate access to motors with entry-level warranty coverage with each sale.
The offering of the LT1 engine in preowned condition online is in addition to LS7 engine base included in the spring of this year. These GM high horsepower additions are part of Chevrolet inclusions to the performance vehicle inventory now currently expanding online.
The supplier relationships and reduced price acquisitions made by the Auto Pros USA company has made these additions possible in 2013. The details for the LS7 motor can be researched at http://autoprosusa.com/used-chevrolet-ls7-engines-for-sale. Future inclusions to the growing Chevy inventory online are expected to be announced to engine buyers using the current marketing methods in place online.
About AutoProsUSA.com
The AutoProsUSA.com company specialists negotiate inventory terms and pricing with multiple suppliers in North America able to distribute current and vintage parts and accessories to buyers. This company has created one of the simplest to use online quotation systems currently available from a retailer on the secondary market. The AutoProsUSA.com company works to maintain published low pricing and expedite all orders shipped to customers. The company toll-free number is daily during normal business hours by customers who have questions, concerns or require more details about inventory for pricing listed online.