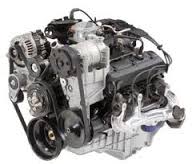 Better supplier arrangements and price discounts have helped to make offering these engines possible online.
Rockford, Illinois (PRWEB) June 01, 2013
The Chevy S10 is one of the best-selling trucks created by General Motors. The engine types used in this series have helped to generate the interest in finding replacements for older series vehicles. The UsedEnginesforSale.net company sells preowned Chevy motors and has now added the used Chevy S10 engine in 4.3 V6 size. This six-cylinder edition can be purchased for an affordable price from this secondary market seller online. The current inventory numbers and sale prices attached can be found by visiting http://www.usedenginesforsale.net/chevy/chevy-s10-43l-engine.
The termination of the S10 by GM has created a shortage of trucks in the compact market. The full-size pickups that are produced by GM and Ford serve both a commercial and non-commercial purpose in the U.S. One of the elements that many truck owners prefer about the compact series was the fuel efficiency for the V6 engine series.
The preowned units that are now added for sale and reduced in total sale price online are genuine builds. These provide the dependability and performance that is expected in a replacement truck engine. Better supplier arrangements and price discounts have helped to make offering these engines possible online.
The Used Engines for Sale Co. created its preowned motors resource online after successfully selling offline to trade industry companies. The online presence of this company has helped to reach new buyers within the United States searching for hard to locate motors for sale. The company website now features a quote tool that is used to showcase the discount company prices.
This new system in place provides buyers with the ability to receive pricing aside from calling and speaking with an engine specialist at 1-888-496-6099. This virtual price quotation system is one of the multiple upgrades made by this company in 2013.
The S10 engine series for sale online is now possible due to the supplier agreements for Vortec motors. These arrangements were put in place in March of this year and have contributed to better inventory. The new announcement made at http://www.prweb.com/releases/used-vortec-engines/used-chevy-engines/prweb10534568.htm was used by this company to inform its buyers of the current inventory of Chevrolet motors for sale. Since this announcement was made, multiple variants have been acquired for sale to provide more selections of engines for U.S. buyers. More acquisitions are planned for additional engine families in the Chevy brand.
About UsedEnginesforSale.net
The UsedEnginesforSale.net company supplies buyers with a discounted resource online to find excellent condition preowned motors. This company has arrangements in place with supply companies that make the current inventory for sale possible. Engines from GM, Ford, Chrysler and other automakers are now listed in the company database online. The UsedEnginesforSale.net company offers frequent price drops and other incentives for buyers of its inventory. This company has retained its lead in the secondary market as a trusted seller of replacement car, SUV and pickup truck motors to North American buyers.