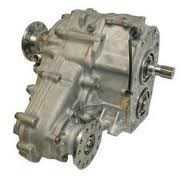 The experts at TransferCasesforSale.com handle used and rebuilt units in their warehouse inventory.
Detroit, Michigan (PRWEB) August 28, 2012
Used Chevy transfer cases can be hit or miss when someone goes to purchase one online. There are hundreds of automotive parts dealers that are now selling these drive train parts. One company, TransferCasesforSale.com, is working just a bit harder than other companies to prove the value in its used transfer cases for sale. As of August 2012, all transfer cases including used Chevy transfer cases are now spin tested before they are shipped to customers in the U.S. and Canada. This extra step has been designed to improve the quality assurance for customers that cannot physically touch a transfer case before purchasing it. These accurate spin tests help to verify gear ratios are correct and no gears are out of place to prevent proper transfer case functionality. More information can be found by visiting this link http://www.transfercasesforsale.com/chevy-transfer-cases.
The creation of the four-wheel drive system is what helped Jeep vehicles become popular during World War II. After the war was over, the Jeep brand was one of the first manufacturers of a consumer version of military technology. The growth of the four-wheel drive vehicle through the 1970s and 1980s expanded the manufacturing of transfer cases. These cases are what control the all-wheel drive or four-wheel drive selection in conjunction with a transmission. These integral components are the lifeblood of the four-wheel drive system and the experts at TransferCasesforSale.com handle used and rebuilt units in their warehouse inventory.
The auto industry is one of the most successful e-commerce industries in the United States. Current sales estimates are well above the half a billion mark annually. Offline distributors that traditionally sold to dealers only are now offering auto parts for sale online to the public. Getting a portion of these annual sales is what companies like TransferCasesforSale.com are now doing. The growth of consumers that search online first before making an informed purchase has become hard to ignore. A company that makes sales offline could increase the amount of annual sales just by selling online to consumers in the U.S. and Canada.
The recent decision to spin test all used transfer cases at TransferCasesforSale.com was an easy one for its owners. A customer that buys a used transfer case from the Internet will find it difficult to verify the condition of the unit and the way that it performs before installation. It is not uncommon for used auto parts to fail within 30 days of a professional installation if a buyer is not careful. The new spin tests are designed to prove the gear ratio functionality and that proper lubrication is present to allow uninterrupted shifting to take place in any four-wheel drive or all-wheel drive vehicle.
About Transfer Cases for Sale
An inventory of quality used and rebuilt transfer cases has helped Transfer Cases for Sale to become one of the premier sellers of transfer cases online. This experienced automotive parts company supplies dealerships, junkyards, salvage companies, drivers and mechanics with drive train units that are inspected by an internal staff of experts. Makes and models of Ford, Chevy, Dodge, Chrysler, Jeep, Toyota and Isuzu are all represented at Transfer Cases for Sale to help customers in the U.S. and Canada to locate and buy the highest quality auto parts available at affordable online prices.