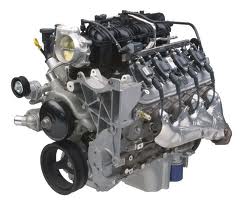 The price range now offered for consumer sale is scheduled to stay in place through this year.
Billings, Montana (PRWEB) June 26, 2013
The General Motors company produces multiple Chevrolet truck brands in North America. The decades of production by this automaker has resulted in multiple engine types used during vehicle production. The UsedEnginesSale.com company is now selling used Chevy truck engines online at http://www.usedenginessale.com/chevy/chevy-vortec-engines.
These Vortec brand motors are now sold in V6 and V8 replacements. This range of engine sizes are expected to offer the amount of inventory that can be a challenge to locate relying solely on local retailers. The price range now offered for consumer sale is scheduled to stay in place through this year.
The Vortec motor base was first used by General Motors in the mid-1980s. The GMC brand of vans made use of the early V6 engines produced. Further production has increased the use of V6 and V8 sizes across the Chevrolet pickup truck editions. The Silverado and other trucks in production by GM now make use of the multiple displacements that are offered in the Vortec family. The inclusion online of the Used Engines for Sale Co. editions is expected to make an impact in price and availability for engine buyers.
To make research for these engines easier for the public, a system to generate engine pricing has been programmed and installed on the company website. This online method for consumers to use to locate immediate company pricing is expected to erase manual processing delays that are common in the engine quotes industry.
The Vortec series motors now searchable for consumers online are in combination with Ford Motor Company variants that were announced last month. The Duratec series motors used for SUV and luxury vehicles can now be purchased from the company website online.
The same price quote features and distribution options are offered for these engines. The news announcement was launched for the public at http://www.prweb.com/releases/used-duratec-engines/duratec-engines-ford/prweb10701836.htm to provide detailed information about these engine types now available.
About UsedEnginesSale.com
The UsedEnginesSale.com company extends its discount options for consumers to purchase replacement engines online from multiple U.S. dealers. A larger network for gasoline and diesel engines has been established this year to provide better distribution to the public. Pricing is now maintained by this company through its negotiations with supply partners. The UsedEnginesSale.com company website features an easy quotation system that provides in stock pricing at the touch of a button online. An established toll-free customer support number now exists as one way customers receive answers to questions or price quotes when offline.