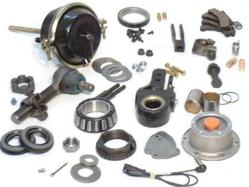 These parts are in addition to Toyota and other brands of parts that were added earlier this year.
Austin, Texas (PRWEB) May 24, 2013
The Honda Civic brand in the SI series was produced in the mid-1980s and parts for these vehicles remain popular with JDM vehicle owners. The amount of replacement parts that can be found for this series has kept it on the road in many parts of the country. The AutoProsUSA.com company maintains its discount parts superstore online and has added used Civic SI parts to its JDM inventory. These parts are in addition to Toyota and other brands of parts that were added earlier this year. The SI inventory can be browsed and prices obtained by visiting http://autoprosusa.com/used-civic-si-parts-for-sale.
Brands like the Civic and Integra have helped Honda to showcase the technologies that are created in modern vehicles. From the engine development to the exterior design, the engineering and marketing that is placed into the company brands has helped to boost the interest in JDM vehicles.
The Auto Pros company is one example online of a retailer benefiting from the ability to supply the most requested replacement parts. Supplier partnerships have been reached to supply this company with preowned parts that are in above average condition. It is the addition of these parts and new discounted pricing helping this company to build a better buyer network online.
The preowned parts inventory carried by this company is updated on a regular basis as one effort to supply parts buyers with a better selection of choices. The inventory control measures put in place this year have made it possible to distribute more parts to other locations of the U.S. without local distributors or retailers. While some retailers can stock basic parts, import auto parts can be hard to find in some parts of the country.
The AutoProsUSA.com resource is now shipping parts from its import inventory to major distribution points like Ohio, Texas and California. This expanded parts distributor network is raising the annual sales made by this company.
The ordering systems in place have been changed this year to expedite the methods of processing customer orders. The toll-free telephone number now in use is helping to ensure orders and information requests can be processed easier. The use of this number provides customers with instant access to parts specialists who are able to search the company database, match part numbers and process orders. This is in combination with the online quotation system that is installed on the company website. Each of these methods is providing better ways for customers to research and order any in stock parts.
The Auto Pros company has updated its contact information to ensure timely replies are made to customers, distributors or others making inquiries. This new company information includes offline and online contact information. The following information can be used by customers:
Auto Pros USA
1270 Crabb River Rd.
‪Richmond, TX 77469
(888) 230-1731
(713) 560-7017
About AutoProsUSA.com
The AutoProsUSA.com company created its national auto parts superstore online for all parts buyers to benefit. This company works closely with suppliers and other distributors to provide immediate shipments to customers using this online resource. The company database used for parts research and price quotes is updated each day with new data for customer use. The company specialists assist each customer by phone or through the online contact system in place. The AutoProsUSA.com company holds one of the biggest import and domestic replacement auto parts inventories currently published online. This company has distribution centers in key areas of the U.S. to ensure fast and reliable delivery of all auto parts.