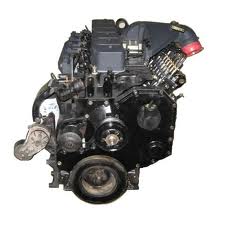 The 3.9, 5.9 and other types have been paired with the Ram truck as an alternative option in the Chrysler lineup.
Tacoma, Washington (PRWEB) June 10, 2013
Cummins remains one of the top third party suppliers for automotive and industrial engines in the U.S. The development of these motors for use in Dodge and other pickup trucks has helped promote this brand to consumers. The GotDieselEngines.com company is now helping diesel truck owners to reduce the price of replacing an engine. This company is introducing the used Cummins Turbo diesel engine for a reduced price online at http://www.gotdieselengines.com/cummins-turbo-diesel-for-sale.
The Ram truck series is one of the brands that has become synonymous with the Cummins series of engines. The 3.9, 5.9 and other types have been paired with the Ram truck as an alternative option in the Chrysler lineup. These motors are built for torque and reliability although locating replacements with low mileage from retailers can be difficult. The addition of the Turbo series online is expected to help more owners of trucks as well as mechanics performing installs to locate a more cost effective price online.
The acquisition efforts by the dealers that are now working with this company have helped to ensure that all buyers receive incentives with a purchase. One of the newest incentives that are now packaged with an engine sale is the inclusion of a parts warranty. The parts that are installed on used engines could fail due to manufacturing defects or premature breakdown.
The warranties for diesel engines now supplied with all purchases makes it possible for installations to be protected for an extended period. Many of the company suppliers distributing the Cummins editions motors are able to warranty a motor for basic parts protection for a time period of 24 months.
These warranty incentives are in addition to the lower than MSRP pricing that is now taken from the online quote system. This system was announced earlier this year and is updated each day with new inventory that is able to be fulfilled and distributed to all states in the U.S. Apart from the new Cummins engines inclusions, motor variants from Ford and Chevrolet have been added for sale to buyers.
The news announced at http://www.prweb.com/releases/used-mitsubishi-diesel/engine-4dr-4d5-diesels/prweb10792326.htm was used to promote the Mitsubishi brand of diesels that are now offered to owners of heavy-duty trucks. These 4DR and 4D5 units are now under the same discount terms as the other engines inside the company inventory.
About GotDieselEngines.com
The GotDieselEngines.com company supplies access to its database of preowned diesel engines online. This company adds suppliers to its network of companies on a monthly basis to help provide lower pricing and better availability to buyers. The inventory of Ford, General Motors, Perkins, Cummins and Isuzu engines listed online is providing the broad range of replacements that engine buyers cannot find through local engine supply companies. The GotDieselEngines.com company now provides multiple quotes as part of the prices distributed through its quote system to showcase the range of price options buyers have when using this company as a diesel resource.