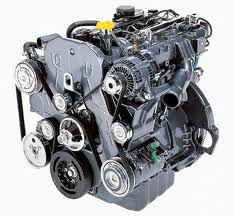 Aside from non-gasoline variants in stock, the Chevrolet brand for the gasoline inventory has recently been expanded.
Danbury, Connecticut (PRWEB) January 29, 2013
Diesel motors are in production by most domestic and foreign automakers to provide variety in the auto industry. The use of diesels in commercial and non-commercial applications has grown since the mid 1960s when these vehicles were offered as alternatives. The UsedEngines.co company is now selling used diesel engines straight to consumers and trade industry companies. More information about the diesel stock can be found online at http://www.usedengines.co/used-motors/diesel-engines.
The variants of Ford, GMAX, Chevrolet, Cummins and other editions are now in stock and ready for customer shipment.
Cummins is one of the top third party manufacturers for non-gasoline based motors in the United States. This brand produces the majority of technologies that are used in modern automotive manufacturing. The Dodge Ram has used this motor series primarily for its diesels. The Ford Powerstroke, Isuzu-GM DMAX, Detroit Deisel and Navistar remain popular editions that are placed in medium-duty and heavy-duty vehicles.
The variants that are now in stock and sold for discounted online pricing include these versions to supply all customers with plenty of replacement options.
The rebuilding procedures that are used to recondition diesels requires a commitment to technology and mechanic training. The various parts that are removed and installed must adhere to OEM specifications in order to sell an engine marked as remanufactured to the public. Buying a used replacement is an option that many select due to the easy bolt down replacements that are offered. These preowned units are the editions that are now sold by UsedEngines.co to make it faster and easier to find a VIN number matched motor online.
A process of review and inspection is now one of the services that are completed by this company. Unlike purchasing preowned without inspections, the processes that are administered through this company ensure that mileage is correct. The exterior and interior workings of each engine are examined for quality. These editions receive the full support of the company warranty. This warranty is used to provide satisfaction and reliability after the actual installation is completed.
Aside from non-gasoline variants in stock, the Chevrolet brand for the gasoline inventory has recently been expanded. This includes the Silverado, Blazer, Cavalier, Cruze and other popular Chevy vehicle engines. The news announcement for this upgrade can be located online at http://www.prweb.com/releases/chevy-engines-for-sale/used-chevy-engines/prweb9792977.htm.
About Used Engines Co.
The Used Engines Co. has upgraded its price structures and inventory over the past 24 months to better serve all customers. Along with these company changes, inventory of select brands have been increased and decreased in some cases to provide exactly what buyers request online and offline. Through a company-backed warranty program, all of the editions now shipped include protections for each buyer. This is helping to raise the assurance standards at the UsedEngines.co company. A recent program of no cost shipping has been added as one additional way that buyers have access to for cost saving purposes.