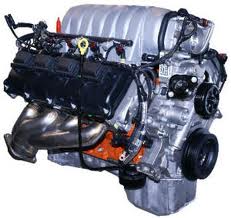 The complete company inventory can be on the search page of the company website.
Midland, Texas (PRWEB) April 11, 2013
Diesel engines are now a popular choice for buyers of vehicles due in part to the higher fuel efficiency and torque. Most domestic automakers now provide a diesel engine type for buyers to choose when purchasing a vehicle. The gotdieselengines.com company is now selling used diesel engines to salvage dealers online. These engine types are offered to preowned engine sellers that help distribute motors to buyers in the U.S.
The compression that is provided during the operation of diesel engines provides the variance in horsepower compared to a gasoline engine. The torque and power that is placed into import and domestic manufactured engines is helping to offer the differences that vehicle owners prefer in non-commercial and commercial vehicles. The used engines now sold online represent the import and domestic inventory.
The GotDieselEngines.com company has changed the way that it delivers quotes for all motors in stock. This company now supplies digital pricing compared with standard offline quotes. The company toll-free number remains in place for customers who prefer to use this method to obtain quotes. The online quote system is one advancement made this year by this company.
The issuance of a warranty is one difference that this company provides to all buyers. Because the OEM diesel units are genuine replacements, these now carry an extended version of the manufacturer warranty. This warranty coverage is expected to provide long-term protection for buyers performing installations in modern or classic diesel engine vehicles. The complete company inventory can be located on the search page of the company website.
About GotDieselEngines.com
The GotDieselEngines.com company offers a complete inventory of Ford, Chevrolet, Cummins, ISB, DMAX and other popular diesel motor variants online. This company is one of the leaders in offline sales and has recently opened up its diesel motor purchasing program online. Through website advancements and other incentives, this company now provides the options that many buyers cannot find offline. The GotDieselEngines.com company offers its same-day shipment policies to deliver motors faster and without shipment delays to all buyers due to its freight agreements and partnerships.