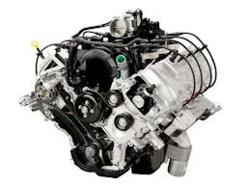 These changes are helping to provide increased protection for all buyers without an increase in price.
Dothan, Alabama (PRWEB) May 11, 2013
Purchasing motors from the secondary market does come with a level of risk for some buyers. Warranty protection is not a requirement for sellers providing preowned motors to the public. The http://gotdieselengines.com company has updated its warranty policy to assure buyers of higher quality upon purchase this year. All used diesel truck engines for sale by this company are now upgraded with two-year warranty for no additional cost. These changes are helping to provide increased protection for all buyers without an increase in price.
Diesel engine development has increased the production of motors in North America. While the agricultural and industrial industries rely on this development, the auto industry has moved towards diesel motors at a slower pace. Ford, General Motors, Chrysler and import automakers are now providing more vehicles using diesel technologies.
The growth in third party engine manufacturing has helped provide more options for buyers. The engines for sale by the Got Diesel Engines Co. include the most popular editions requested by buyers.
The discount pricing structures put in place this year have helped this company to maintain a lower the MSRP price point for all buyers. These reductions in price have been instrumental to assist this company with developing a better warranty program now in use. The company quotation system has been upgraded online this year with faster methods to retrieve company pricing.
These updates allow any diesel engine in stock to be immediately compared in price and for stock status. This alternative to the toll-free number system in place is useful for buyers researching diesel pricing before an actual decision to purchase is made.
The addition of the new warranties and regular inventory increases are helping to build a better buying resource for engine buyers. The news announcement at http://www.prweb.com/releases/used-duramax-engines/used-diesel-engines/prweb10629399.htm was used to form the buying public of the recent Duramax additions online. These popular GM replacements are now part of the company inventory for sale and have been one factor helping to increase the company sales volume in 2013. Future announcements for incentives and policy changes are expected before the end of this year.
About GotDieselEngines.com
The GotDieselEngines.com company is a leader in the secondary market for diesel engine sales in North America. This company has created and updated its online resources to assist buyers searching for preowned motors without the hassle of purchasing from auction sellers. The entire company inventory is stocked after purchases are made from top distributors supplying lower mileage engine variants for sale. The GotDieselEngines.com company relies on its team of engines specialists to provide the levels of customer service buyers expect from a leading diesel engine seller online and offline. Inventory changes are announced frequently by this company to keep the buying public informed.