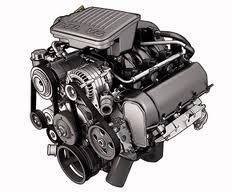 The building up of the General Motors, Ford and Dodge brands at GotEngines.com has taken place over the past year.
Beaumont, Texas (PRWEB) January 11, 2013
The Got Engines company is now offering used Dodge engines for sale shipped for no cost online and offline. This company has supplied its preowned motors online for decades and is now supplying these online for discounted pricing. This no freight cost incentive is expected to help vehicle owners and those planning to purchase a motor for installation. More information can be retrieved from this link http://www.gotengines.com/blog/dodge-engines/dodge-37-engine.
The Dodge group of vehicles includes passenger cars, SUVs and pickup trucks that are sold in the U.S. and Canada. The Chrysler corporation has invested into building up the engineering facilities that are used to manufacture the engine technologies used. Portions of the Jeep technology have been used in the Dodge lineup and these represent part of the inventory that is now shipped for no cost. A person trying to locate a 3.7, 4.7 or 5.7 motor can now do so online for a lower price.
The shipment policies that are now in effect represent part of a larger plan to innovate the company website. Apart from new inventory additions, a new system to produce pricing has been added online. This new system holds the entire company inventory as well as the pricing and warranty terms. The roll out of this new way to deliver pricing is now complete to provide a trusted resource for any person buying an engine to receive updated pricing. This process can be completed entirely online and offers one alternative to telephone quotations.
The building up of the General Motors, Ford and Dodge brands at GotEngines.com has taken place over the past year. The Chevrolet lineup has been expanded to include the 5.3 engine series and the new announcement for this expansion can be found at this link online http://www.sfgate.com/business/prweb/article/Used-Chevy-Engines-in-5-3-Size-Added-for-Sale-4169173.php. This represents the start of the New Year additions to the company inventory. Additional upgrades are now underway to help provide one of the largest inventories currently offered on the Internet to buyers.
The used Dodge units in stock as well as the other makes and models are expected to continue receiving the updated warranty terms that were annouced last year. These warranty terms now offer parts coverage for a specific period of time for each motor that is sold online or offline.
About Got Engines
The Got Engines company launched the first edition of its website in 2007 and has remained one of the leaders in the preowned market online. The sales of domestic and foreign motors in the U.S. and Canada have helped to contribute to the company growth and sales increases. The pricing incentives and website upgrades have been added to help provide a better buyer shopping experience online. The Got Engines company supplies warranty protection with each of its classic and late model units that are sold to increase buyer protection levels. By selling for discounted prices, this company has been able to expand its lineup to meet customer demands and special requests.