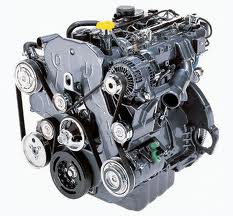 This new inventory and price structure can be researched online.
Decatur, IL (PRWEB) May 17, 2013
Dodge Ram, now known as the Ram, is one of the longest reigning pickup truck brands sold in North America. The Chrysler company has marketed this vehicle series to buyers confident in the horsepower and torque offered. Locating a used motor for this series should now be simpler for some buyers using the EnginesforSale.org company. This company is now selling its used Dodge Ram engine inventory online. This new inventory and price structure can be researched online at http://enginesforsale.org/dodge/used-dodge-ram-engines.
These motors are priced lower than the actual retail price and are designed to provide buyers with more affordable purchase options.
Multiple types of motors exist for pickup trucks and many automakers produce engines in-house in manufacturing facilities. Dodge has used a combination of engineering efforts to provide pickup truck owners with variety as well as unrivaled performance. Both gasoline and diesel engine types are produced by this company and makeup a large portion of the engines produced each year.
Through third party licensing agreements, engines like the Cummins brand are used in the Ram pickup trucks. The 3.9, 4.7, 5.2 and 5.7 edition motors that are most popular now makeup the inventory of Ram engines for sale online.
The EnginesforSale.org company first launched its website in 2012. Since this period of time, multiple upgrades have taken place to help provide a larger resource to buyers. The company website now features hundreds of pages that are dedicated to each engine type in stock. The information listed on these pages is one resource that buyers use to learn about the quality of inventory carried for sale.
These pages also include an updated price delivery system. Immediate price quotes are now achievable through this online system. The use of this quote tool is now provided as one alternative to calling into the toll-free number for engine information.
To go with the new policy and technological changes online, this company has enhanced its warranty program this year. An extended amount of parts protection is now supplied with each engine order. This new warranty type is provided to buyers who cannot find warranty coverage offered through auction sellers or other retailers online. These policies are part of each engine sold online or offline and do not raise the current sale pricing in place. The use of expedited shipment methods and the new inclusions of warranties are helping this company to increase the sales of its inventory this year.
About EnginesforSale.org
The EnginesforSale.org company provides preowned motors at discounted prices to buyers in all sections of the United States. The inventory that is held in the company database is now searchable by buyers using the online quote system. This new system was developed to streamline engine orders. The success of this system has boosted the company revenues in 2013. The EnginesforSale.org company participates in an expedited shipment program to make sure that all customer orders that are submitted each day are immediately shipped to intended destinations. Along with warranties and other incentives, this company now provides one of the best values for engines purchased from a secondary market seller.