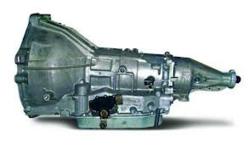 Testing is one area that is essential for all preowned automotive parts.
Houston, Texas (PRWEB) January 17, 2013
The GotTransmissions.com company has marked down the price of its used Dodge transmissions sold online and through its toll free phone system. This reduction from the MSRP is one way that vehicle owners and installers of transmissions can now save money. Aside from the Dodge inventory, this company stocks all major foreign and domestic brands. The new discounted price offer is scheduled to remain in place through the remainder of the year. More information about this incentive can be found online at http://www.gottransmissions.com/blog/dodge-transmissions-caravan/dodge-ram-45rfe-transmission.
The Chrysler company owns the Dodge and Jeep brands. Engine development information and engineering advancements are shared equally across the makes and models that are produced each year. The advancements made in manual and automatic transmission development has helped the Chrysler company develop trusted components that are in use in millions of vehicles around the world.
The new price drop announced for the Dodge inventory is one example of how the final selling price is lowered for customers buying a replacement gearbox.
Testing is one area that is essential for all preowned automotive parts. Units that are not tested rarely are packed with a warranty protection coverage plan. One way that the GotTransmissions.com company is providing more value in its inventory is through testing procedures developed to raise the quality level. The preowned editions that are purchased from reputable distributors are now checked for accuracy upon arrival. The gearing and other internal parts are reviewed to uphold the standards of quality control that have been integrated. This company policy is helping to offer better units without a raise in price.
Warranty coverage is one area that some retailers can avoid after a sale is completed. No benchmark warranties are currently offered in the preowned industry and pricing as well as quality can vary. A new two-year warranty program has been integrated for all purchasers online and offline to benefit. The reduced in price Dodge units now qualify for this coverage at no additional cost. The recent news announcement for the start of this warranty program can be found online at http://www.prweb.com/releases/used-transmissions/used-gearboxes-for-sale/prweb10319343.htm.
Vehicle owners, mechanics, service centers, junkyards and others planning a replacement purchase could benefit from exploring the updated company inventory online. Daily updates are now added to the website and inventory to provide a better searching experience for those ready to purchase.
About Got Transmissions
The Got Transmissions company started selling its discounted editions online in 2007. Years of continued growth for this preowned assembly seller has resulted in new company programs that benefit the public and the business community. Company additions like free freight, same day shipping and no charge inspections have helped to produce a better customer satisfaction ratio. The Got Transmissions company is one example of how innovations and upgrades can contribute to the annual sales success rates achieved. By acquiring new and hard to find units, this company now houses one of the biggest inventories of automatic and manual transmissions that can be found through Internet searches online.