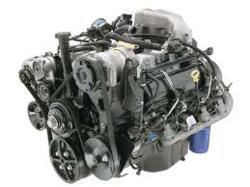 One issue that can be common is the high mileage and non-verification of service schedules.
Portland, Oregon (PRWEB) May 24, 2013
Duramax diesel engines have remained in production since 2001 due to the high demand by vehicle owners. Truck owners in need of replacement engines could struggle with locating a low mileage variant due to quality issues that can be found on the secondary market. The GotDieselEngines.com company has now acquired the used Duramax diesel engine for direct sale online. An introductory discounted price for this diesel is now applied to all sales that are made through the http://gotdieselengines.com resource.
This engine is now being sold to pickup truck owners and other buyers searching for the range of displacements now provided.
The V8 engine size is one that has been part of the General Motors family for decades. This engine type has been shifted to the diesel engine series to supply more horsepower to the motors produced. The DMAX company, a subsidiary of GM, now produces these V8 engines for direct placement into new vehicles. The preowned editions of these motors are sold through secondary sources and can be found online.
One issue that can be common is the high mileage and non-verification of service schedules. The motors that are now supplied and shipped through the Got Diesel Engines Co. are lower mileage variants that have been inspected by specialists prior to a customer sale.
The new acquisition of the Duramax brand of motors is part of a company wide change involving larger displacement engines. Apart from this new addition, third party companies like Cummins and Perkins have been included in the motors now for sale. These efforts are building a larger inventory of motors that can be browsed online and quoted in price before sale. This mixture of automaker variants combined with third party suppliers is designed to offer better selections to buyers. The installation of the company quote system online is making it possible for all buyers to get access to the low company pricing now supplied.
The creation of a company warranty policy is now helping more engine buyers to receive added bonuses for each purchase. The development of the parts protection system now in place is helping this company to raise its quality assurance levels. The news release at http://www.wcax.com/story/22222990/used-diesel-truck-engines-for-sale-upgraded-to-two-year-warranties-at-gotdieselenginescom was used to announce a new policy for preowned diesel engine warranties.
This two-year warranty coverage is one effort underway by this company to set its inventory apart from other secondary sellers online. Since this announcement was made, this coverage has been expanded to include the complete inventory of automotive, industrial and agricultural engines for sale.
About GotDieselEngines.com
The GotDieselEngines.com company supplies genuine diesel motors in preowned condition to all parts of North America. This company has established a set of low price structures that are designed to improve the buying options of buyers. The network of engine suppliers and distribution companies now working closely with this company has helped to improve the amount of available inventory now for sale. The GotDieselEngines.com company made changes to its shipment policies this year and is now expediting all orders that are processed through its internal network ordering system. These initiatives are helping more buyers to receive shipments in a faster manner without a raise in the actual shipment costs.