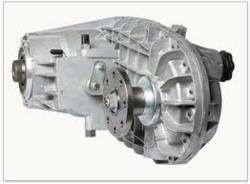 One of the ways that this company uses to ensure quality remains at the highest levels is by testing each unit with fluid before shipment to customers.
Sacramento, California (PRWEB) February 07, 2013
The Eagle brand of vehicles was terminated in 1998 although millions of these vehicles were sold to the public. Some of these vehicles were four-wheel-drive and remain in use in the United States. The TransferCasesforSale.com company has created a new 4x4 price point for vehicle owners, mechanics and others searching for these units in stock. These used Eagle transfer cases for sale are now provided as one resource to purchase these units online at a discount price. More information can be located online at http://www.transfercasesforsale.com/eagle-transfer-cases.
The development of four-wheel-drive vehicles has improved over the past 50 years. The majority of foreign and domestic automakers now use this technology. The upgrades to 4x4 technologies has helped more people experience the on road and off-road capability of these vehicles.
The transfer case is one of the main components in off-road vehicles and is always sold separately from a complete drive train system. Some units can be serviced and some have to be rebuilt in order to function properly. Both used and rebuilt editions are included in the Eagle stock now for sale.
Increased mileage represents only one factor that could degrade interior and exterior components. Delicate gearing is also used to control the gear ratios needed to supply torque to the drive unit. Fluid leaks are common problem with these assemblies and the correct compression is required to ensure gear ratios are accurate during operation. One of the ways that this company uses to ensure quality remains at the highest levels is by testing each unit with fluid before shipment to customers. This includes the rebuilt and used units that are now for sale.
The New Process units that are part of the gasoline inventory represent one portion of the company. Diesel editions are now available and these are used in pickup trucks and vans that require these specialty units. The Duramax units have recently been announced for sale to the public and to the trade industry.
These units are OEM quality and provide an instant upgrade for a higher mileage transfer case. The news report for the addition of these diesel assemblies can be read online at http://www.prweb.com/releases/used-duramax-transfercase/transfer-cases-for-sale/prweb10365287.htm.
About Transfer Cases for Sale
The Transfer Cases for Sale company has been selling its units online since 2009. This company supplies the trade industry as well as automobile, pickup truck and SUV vehicle owners. Through its low pricing structures, this company is able to maintain low price points as well as low mileage for the units that are sold. Distribution partnerships have been created to help supply all 50 states and freight agreements now make it possible to ship free of charge. The Transfer Cases for Sale company provides full warranties for all cases that are in stock.