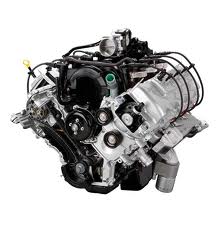 The UsedEngines.co website is one example online of a preowned engine seller that opens its business to individual car owners and those that service preowned vehicles.
Austin, Texas (PRWEB) October 30, 2012
Used engines for buyers that frequent the UsedEngines.co company website will notice a new price decrease from this engine retailer. All used engines for sale including Chevy and Ford are now priced lower for online and offline sales. This price change is effective immediately and has taken place to help make engine replacements more affordable. The current customers of this website include car owners, mechanics, body shops and some junkyards that purchase used engines to power up used vehicles. The new prices at the http://www.usedengines.co website are expected to remain in effect throughout the remainder of the year.
Preowned automobiles, trucks and SUVs make up a considerable portion of the U.S. auto market. The sale of new vehicles receives monthly attention through charts and polls although used vehicles rarely receive publicity. For workers that maintain used vehicles, finding a reliable motor provider can be challenging due to shipping difficulties and rising costs.
The UsedEngines.co website is one example online of a preowned engine seller that opens its business to individual car owners and those that service preowned vehicles. This effort is helping more people find an affordable replacement engine.
An Automotive Trend poll was released online recently that profiled 800,000 automobile buyers of top U.S. automaker vehicles. Toyota topped the list in satisfaction although the engine satisfaction listed Ford, General Motors and Dodge at the top and in the top 5 respectively.
Each of these automakers has engine development programs that are helping to further the efficiency and reliability of vehicle engines. The UsedEngines.co website has new contracts in place with distributors and wholesalers that locate factory produced automaker engines and these are the engines now sold by this retailer online.
A warranty for a preowned motor can be one assurance that a vehicle owner has when these motors are installed. The natural breakdown of an engine that is not serviced regularly is one of the factors that cause car owners to need engine repair or replacement.
As part of a new initiative, the UsedEngines.co company is now including warranties for all in stock motors that are sold. This warranty coverage is designed to help car owners and those that install engines for car owners to receive adequate protection if problems happen.
Apart from the new lower pricing and warranty inclusions, the UsedEngines.co company has announced a new online quote system. This quote system is designed for use as an alternative to toll-free phone number quotes that are already provided. The online quotes are useful for customers in any U.S. state to receive immediate pricing information and stock information from an improved inventory system. This feature is now available at this link http://www.usedengines.co/blog and can be accessed 365 days a year.
About UsedEngines.co
Selling used engines that have low mileage and affordable prices are two examples of how the UsedEngines.co company has boosted its online sales. While the preowned automobile parts industry can be difficult for some sellers, the Used Engines company has been able to forge relationships with top suppliers and build a consistent source of repeat engine buyers. The motor department located in the main warehouse of this company ships out thousands of motors annually. The current UsedEngines.co inventory includes Ford, Chevrolet, Dodge, Toyota, Chrysler and Honda engines that are stocked for immediate online sale.