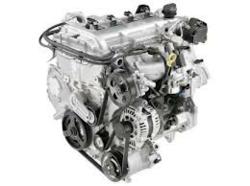 The engines that are now in stock on the UsedEngines.co website are purchased from reliable sources that are able to obtain engines with lower than standard mileage.
Oklahoma City, Oklahoma (PRWEB) November 16, 2012
Used engines for sale company announces free shipping at UsedEngines.co. All in stock engines that are ordered online or by telephone are eligible to receive this new offer of free shipping to help reduce the price that engine buyers pay for replacement vehicle engines. This new incentive for free shipping is currently active and was first tested in the spring of 2012. The customer response to this offer is one of the reasons why the UsedEngines.co company has decided to offer free shipping again. More information can be found at http://www.usedengines.co/blog.
The buying public is generally aware of the preowned or used vehicles market. These cars, trucks and SUVs are usually sold after they have been traded in from leases or sold by dealerships. The engines that are inside of these vehicles can be stripped out or sold to companies that are able to distribute the engines to other buyers. The engines that are now in stock on the UsedEngines.co website are purchased from reliable sources that are able to obtain engines with lower than standard mileage.
Auction companies have recognized the popularity of used engines and some have created special online portals to sell these engines. The buying and selling of motors takes place nearly every day on the Internet. One drawback for customers that purchase motors from auction sellers is the type of warranty coverage offered. Some sellers that are the originators of the auction listing sell engines with warranties although others might not. One way the Used Engines company is helping to eliminate this issue is by attaching warranties to all engines sold offline or online.
New innovations have taken place at the UsedEngines.co website that are helping this company to forge into the future as an online engine seller. The addition of a customized quote system is helping all engine quotes to be delivered entirely online. This new system has eliminated the need to call by phone to receive a price on an engine. This new measure is making it faster to receiving pricing for Ford, Chevrolet, Chrysler, Toyota and other engines that are in stock daily from this engine retailer's website.
The online innovations and new free shipping offer were first planned in the early part of 2012. New inventory has been researched and acquired by the UsedEngines.co company. These new inventory expansions are helping to ensure that customers searching for late model or current preowned vehicle engines can find these motors quickly.
This expedited searching is designed to remove the delays in engine delivery that can be common dealing with an offline only seller. A news report on these recent innovations can be found here http://www.prweb.com/releases/used-engines-for-sale/website-domestic-imports/prweb10010071.htm.
About UsedEngines.co
The UsedEngines.co company first launched online in 2009 and has expanded in the past 3 years. By staffing its company with talented employees, the Used Engines company has been able to build a loyal following of customers. The engines that are selected and sold online and offline go through a process of elimination to ensure engine condition. This internal testing is designed to improve customer satisfaction for engine buyers. The UsedEngines.co website includes online quotations as well as free shipping incentives for buyers that search online for faster and cheaper ways to buy a preowned engine on the Internet.