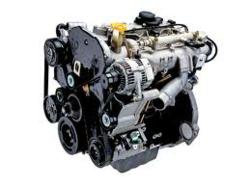 New distribution and wholesale agreements have been reached to provide better inventory to online and offline customers.
Midland, Texas (PRWEB) December 09, 2012
UsedEngines.co has made new changes to its inventory online. This retailer announces the acquisition of Ford Motor Company diesel engines for sale. This new upgrade in inventory is expected to help pickup truck owners as well as those that purchase motors to buy for resale to the public. More information about the used engines now in stock can be found at http://www.usedengines.co/used-motors/diesel-engines
New distribution and wholesale agreements have been reached to provide better inventory to online and offline customers searching for an alternative to purchasing from classified based or auction based companies online.
The creation of the diesel engine series has helped to provide a different option to vehicle owners apart from a standard gasoline engine. From slow fuel burn off to more miles per gallon, diesels have earned a reputation in the auto industry for reliability and performance.
Ford, General Motors and Chrysler all developed technology for diesels in the 20th century. The different Ford innovations represent the new inventory available online.
Companies that deal with preowned motors often have two selections available. The first selection is a high mileage block that could need repair at a near point in the future. These selections are commonly sold on auction websites to provide a quick swap or replacement to vehicle owners or those that install motors. The second selection is a lower mileage block that has been checked for errors and wear and tear before sale.
This selection type represents the UsedEngines.co inventory of diesels currently offered online and offline. The new agreements with distributors has helped to lower the mileage count for the acquired motors.
This measure is expected to help extend the useful life of an engine that is placed into a used vehicle or project vehicle that accepts variants of the Ford diesel structure. These new agreements represent the domestic inventory now available to vehicle owners, mechanics and others that frequent the company website.
The new acquisition of the diesel engine series from the Ford Motor Company represents one phase of the recent developments by the Used Engines Company. An import inventory upgrade was undertaken during the fall of the year to help boost the foreign engine sales from the company website. A news report of this announcement can be found here http://www.prweb.com/releases/used-engines-for-sale/website-domestic-imports/prweb10010071.htm.
About UsedEngines.co Company
The UsedEngines.co Company was introduced to the online community in 2009. The launch of this website represented a new phase in business for this decades old company. Bigger and better ways to innovate and excel selling preowned motors has helped this company to overcome challenges that many used parts industry sellers face. The UsedEngines.co Company offers free shipping, affordable pricing and top notch engine warranties for all customers. These company innovations have helped boost sales in 2011 and 2012 online.