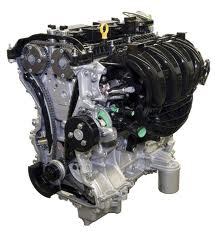 Owners of preowned automobiles, trucks or SUVs typically have to pay out of pocket expenses to replace a motor.
San Francisco, California (PRWEB) December 31, 2012
The GotEngines.com company is now discounting its inventory online. This seller of preowned automotive engines is helping to reduce the final replacement cost for buyers that purchase online. This new discount pricing is now applied to Ford, Chevrolet, GMC, Toyota, Jeep and Chrysler used engines for sale. More information can be found online at http://www.gotengines.com.
Owners of new vehicles usually receive warranty protection from a dealership that covers the wear and tear on an engine. Most dealerships have mechanics on staff that handle any issues that happen during the warranty period. Owners of preowned automobiles, trucks or SUVs typically have to pay out of pocket expenses to replace a motor.
The Got Engines company has added new incentives for its customers online apart from the new price reduction. A warranty extension that covers the parts for a motor is now available. This new warranty is offered as an additional measure to protect those that purchase online and cannot sample engine quality before installation.
A new no cost shipping incentive is now added and paired with the new price reduction for in stock inventory. A buyer that plans to purchase from inside the U.S. can now receive no cost freight for any brands of motors that are in stock. A new quote system is now installed on the GotEngines.com website to help make the ordering process simpler.
These incentives are part of a larger measure to help expand new services to customers online. A toll free number is already in place that helps those that prefer to speak with a specialist before placing an order. The online upgrades are designed to help buyers that prefer to research engine information without requiring assistance.
The first phase of thise new price reduction can be found in this news announcement http://www.chron.com/business/press-releases/article/Used-Engines-for-Ford-and-Chevy-Vehicles-Now-for-4145528.php. New price reductions are planned for the first quarter of the coming year.
About Got Engines
The Got Engines company launched online in 2007 and has earned its reputation by selling preowned motors offline for decades. The entire lineup of inventory that is received by this company is inspected for issues before sale. To help raise the assurance levels for customers, all of the stock sold by this company now comes with warranty protection. The Got Engines company is now one of few companies that are able to warranty preowned motors for sale online. Company upgrades to the website as well as to the customer service area have helped to increase sales in all quarters of this year.