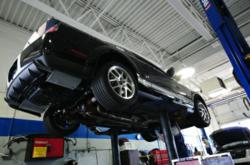 It might be a buyer's market, but some sellers inflate the price of shipping to make up for any discounts on a used engine.
Dallas, TX (PRWEB) April 10, 2012
Used engines can be a challenge to purchase online if someone is not careful. There are many auction websites, directory listings and business advertisements that offer engines in various conditions for sale. One company is changing the way that used car engines are sold and shipped online. The average person might not be familiar with http://www.carenginesforsale.com, but this company has made great strides in the 36 months since it first opened its online superstore. One of the ways this new engine retailer is attracting buyers is by offering discounted engine prices. All engines for every make and model are now discounted permanently as an incentive to reach new buyers around the U.S.
Apart from differences in quality, the used engines market has a large fluctuation in prices. Some engine retailers prefer to sell to buyers at the proposed MSRP set by each automaker. The cost of an engine plus its total shipping cost can sometimes be a surprise to customers that have not yet calculated the total expense required to ship a used engine. "We have heard some disheartening stories about the disadvantages of purchasing engines from auction websites," said Robin Miller, VP of Sales and Distribution at CarEnginesforSale.com. "It might be a buyer's market, but some sellers inflate the price of shipping to make up for any discounts on a used engine," added Miller. "CarEnginesforSale.com is leading the fight in changing the way used engines are priced for sale online."
U.S. buyers typically do not have shipping problems when ordering engines online. Many of the domestic freight carriers are able to deliver engines to the largest cities and the smallest towns with little trouble. Engine buyers, dealers and mechanics that live in Canada have a much larger problem when it comes to engine shipments. Many U.S. freight carriers do not deliver to every province in Canada and this prevents sales of used engines in Canada. One way that CarEnginesforSale.com is changing the logistics problem is by implementing international freight delivery. "The prices are a little higher for us, but we do a lot of business in Canada," said Ralph Burns, Lead Logistics Coordinator for CarEnginesforSale.com. "We want our neighbors to the north to be able to take advantage of the difference in U.S.and Canadian currency even if we lose a little profit on the deal," Burns added. 
As the used engine market continues to prosper, some engine dealers that had pricing set in stone last year are starting to evaluate their pricing structure to accommodate the swing in low cost engine sales. Sales of Ford, Chevy, Dodge and Japanese Domestic Motors continue to dominate auction websites like eBay and classified websites like Craigslist. Someone searching for a used engine online has many opportunities to buy one, but fewer opportunities to get one for a price that is less than MSRP.
About CarEnginesforSale.com
In just 36 short months, CarEnginesforSale has built its reputation as one of the most reliable and affordable providers for used car engines online. A staff of close to 100 employees ensures that every customer order is processed promptly and every engine is shipped the day that it is ordered. With a total mindset for customer service, CarEnginesforSale.com continues its record annual growth.