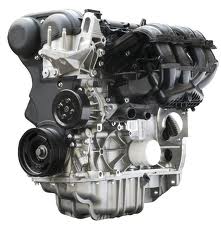 A price lowering incentive was announced in the summer of last year as a trial basis program for buyers
San Francisco, California (PRWEB) February 28, 2013
The average passenger car is fitted with a four-cylinder engine that is designed to provide fuel economy instead of high performance. V8 engines are in production by nearly all automakers and these larger editions are now discounted online at the GotEngines.com website. All used engines for sale in V8 size have been reduced in price across the company inventory. This measure is designed to provide the larger size motors that are commonly searched for on the secondary market. More details can be located online at http://www.gotengines.com/blog/chevy-engines/chevy-53-v8-engines.
Ford Motor Company, General Motors, Chrysler and other automakers consistently invest in better technologies for larger size engines. While the four-cylinder remains the go-to standard, modern pickup trucks and SUVs are typically fitted with V8 motors or larger sizes in the gasoline and diesel configurations.
The noticeable increase in power and torque is one reason that these larger motors are often supplied in vehicles used for commercial and non-commercial applications. The preowned condition motors now discounted online can be sorted and purchased using the new online engine quotation feature.
The secondary market motors industry includes used and rebuilt editions that can be purchased for installation. One of the differences between these two types is the costs involved. Because reconditioned engines require expert mechanical assembly and reconstruction, the price can often be higher compared with purchasing a standard preowned engine.
The Got Engines company has improved its evaluation and inspection process to assure all buyers of the quality before purchase is complete. These measures include better testing and the application of the two-year automotive warranty protection plan.
A price lowering incentive was announced in the summer of last year as a trial basis program for buyers. The increase in shipments and distribution that this test offered has helped make this incentive a permanent option for all engine buyers.
New low prices have been applied to the entire company inventory and these prices are reflected in all quotes submitted. The news announcement for the start of this price testing program can be read online at http://www.prweb.com/releases/used-ford-engines/used-engines-for-sale/prweb9622149.htm.
About Got Engines
The Got Engines company began offering preowned engines to trade industry clients and quickly updated its business model to sell directly to consumers. This dual method of sales is one effort that has helped this company increased annual revenue each year. By stocking higher than average inventory levels, this company is able to distribute motors that can be more difficult to locate without trusted online resources. The Got Engines company frequently updates the on page information that is included for each engine that is offered for sale in the inventory. This accurate information is designed to make the research and purchase process easier.