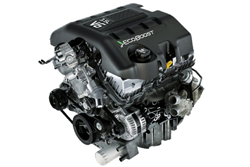 Most companies will not sell a part to a consumer who does not have a part number, and we have removed part number research from our system and replaced it with a year of production
Mobile, AL (PRWEB) September 30, 2015
A surge in demand for second hand condition vehicle parts has helped the Revven company to increase the size of its warehouse inventory in 2015. The company is now offering used engines for import and domestic cars that will be shipped nationally. Consumers will be able to review shippable products in stock at http://revven.com/used-engines.
A diverse group of salvage yards are now included in the nationwide company network built by the Revven company this year. In order to help consumers find complete motors for foreign cars, a separate JDM and import division has been created that can be explored visiting the company website online.
"Most companies will not sell a part to a consumer who does not have a part number, and we have removed part number research from our system and replaced it with a year of production," one rep at the Revven.com company said.
The domestic portion of the used inventory available does include blocks produced by Chrysler, Ford and General Motors. A person with a need to find 4-cylinder, 6-cylinder or 8-cylinder units built after the 1980 model year can explore the different VIN matches that are available on the Revven website.
"Because we are now able to ship nationally, consumers living in a small town with few automotive resources can find needed inventory easier," said the rep.
The Revven company has improved the response time of its associates when consumers call the company order line for assistance. All calls are now answered quickly and an informative associate provides lookup services for thousands of different motor blocks that are available to buy.
About Revven.com
The Revven.com company has arrangements with national distributors of used condition vehicle motors in the United States. Consumers purchase through the company website or inquire about pricing using the available tools. The Revven.com company has expanded its customer support services to help process more orders for the public.