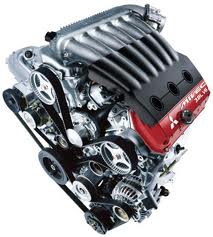 The motors that are now shipped to Las Vegas and surrounding cities are providing better options for purchasing a low cost replacement engine.
Las Vegas, Nevada (PRWEB) April 01, 2013
The various sources of used engines for preowned vehicles have expanded in numbers over the past two decades. The expansion of the Internet has created new options for engine buyers searching for quality motors. The UsedEngines.co company has recently expanded its distribution network and now exclusively ships its used engines in Las Vegas to average customers and trade industry buyers. The current inventory and pricing now available can be viewed at http://www.usedengines.co.
Sales of preowned vehicles help to support the automotive industry and provide vehicle owners with suitable transportation. Engine mileage that exceeds industry benchmark standards could deteriorate the components and parts used to construct an engine.
Replacement motors can be one expense that vehicle owners find difficult to plan for in advance. The motors that are now shipped to Las Vegas and surrounding cities are providing better options for purchasing a low cost replacement engine.
The new online quote system designed by this company is helping more people inside different U.S. states to find domestic and import engines faster. Instead of relying solely on the toll-free phone number quote procedures, the UsedEngines.co company has now designed a better online system capable of providing immediate pricing to all customers.
This pricing remains an accurate way to receive information without making contact by telephone. Users of this new quote system appreciate the rapid ways to receive price quotes and warranty information.
The number of online quote requests has been increased this year and a new policy for warranties has been put into place as a result of these increases. This new warranty policy provides extended protection for all preowned engines for domestic and foreign automobiles. This type of warranty protection is one that is exclusive to this company and rarely found through auction sellers or third party sellers due to age and high mileage with replacement engines. This new protection type is now complementary with all sales.
About UsedEngines.co
The UsedEngines.co company is a leading seller of preowned motors for automobiles, sport utility vehicles and pickup trucks. This company sells, ships and distributes motors from a single warehouse location and constantly builds the inventory available. Through low pricing and additional incentives, the UsedEngines.co company has built a larger customer network of buyers throughout the U.S. and Canada. A new measure was put in place recently this year that takes away the cost of shipping for customers in the continental United States. This free shipping offer is applicable to all sales made by customers using this online resource.