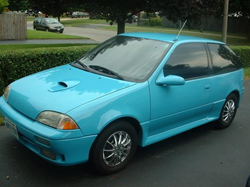 By using the inventories of junk yards in California, we've been able to offer more top quality vehicle motors that would normally be unavailable to consumers
San Diego, CA (PRWEB) May 18, 2015
A direct partnership with local scrap yards in the state of California has helped the Preowned Engines company to expand its shipments of products to consumers this year. Because of these relationships, there are now used car engines for sale in San Diego that can be purchased on the web at http://preownedengines.com/san-diego-engines-sale.
The surplus inventory of automotive dismantlers and junk yards across the state of CA has contributed to the new delivery options available to car parts buyers in San Diego County this year. Some of the most reliable motors from Honda, Audi, Ford, Dodge and Toyota are now available for immediate purchase.
"By using the inventories of junk yards in California, we've been able to offer more top quality vehicle motors that would normally be unavailable to consumers," said one Preowned Engines specialist.
The arranged shipments that are now part of the delivery system at the POE company this year are completed with assistance from local freight companies. Each order that goes through the ordering system on the web or phone system in place is routed to the closest distribution center for easier fulfillment.
"Gasoline, hybrid and diesel vehicle motors are part of what can be purchased and delivered by using our new website," said the specialist.
The Preowned Engines company is considered one of the reliable dealers of low mileage automobile engines in the USA. By increasing its partnerships with West Coast suppliers, the company expects to enter more cities to provide equal buying opportunities for purchasers of vehicle components.
About PreownedEngines.com
The PreownedEngines.com company provides buying opportunities for consumers across the country who are interested in second hand motor blocks. The company has groups of suppliers throughout the country that provide the inventory and fulfillment solutions. The PreownedEngines.com company lists its best pricing for units in stock through its new and improved price tool on the website.