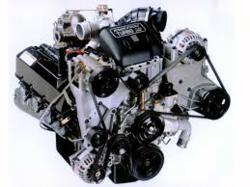 These multiple ways to obtain better replacement engine pricing have been designed for buyers to benefit.
Kansas City, Missouri (PRWEB) May 21, 2013
Engine replacements can be one costly venture for buyers unable to locate a source of discount pricing online. The variety of online sellers now providing engines has complicated the path to finding a direct source for classic and newer engine types. The AutoEnginesforSale.com company has launched its used engines finder tool online to help buyers find motors faster. This new engines tool can be accessed by engine buyers at http://www.autoenginesforsale.com/shop.php.
This new search tool requires no personal information submissions to receive in stock notices and current pricing for a number of top retailers online.
The sources that are used by vehicle owners to acquire engines can include junkyards and salvage companies. The suggested retail list prices offered by many automotive dealerships could exceed the current value of a preowned vehicle. Buyers have relied upon secondary sources to find engines offline for decades. One issue that is common with a typical search is the ability to verify engine condition before purchase.
The installation of the new finder tool online gives immediate access to inventory that is low mileage and that has been evaluated before inclusion in the database. These changes are helping more buyers to benefit from quality engine installations.
Both AutoEnginesforSale.com company inventory and engines offered by third parties are now listed on the company website. Accessing the search system now in place allows comparisons for price and availability to be made. Instead of relying solely on the company toll-free number, price distributions can be made through texting or sent to an email address. These multiple ways to obtain better replacement engine pricing have been designed for buyers to benefit. A trained engine staff supplies helpful information both online and offline when requested by customers researching engines.
Aside from the new finder tool installed online, upgrades to the website have helped to simplify user navigation. This company has earned its reputation by selling offline and has recently made the transition to selling to the public online. The inclusion of separate engine pages for each engine type in stock is now one way being used to provide information to buyers.
Engine condition, brief histories of the engine types and shipment information is among the data now supplied on the new pages created. These combined resources are expected to further increase the preowned engines distribution by this company in this year.
About AutoEnginesforSale.com
The AutoEnginesforSale.com company launched its online resource for motors in late 2012. This company has made improvements to its distribution and inventory carried in the past six months to better serve its customers. Recent updates to the company policies and website search system have made it easier for buyers to find the import and domestic inventory now for sale. The policy changes now include shipment incentives and faster processing methods when orders are submitted. The AutoEnginesforSale.com company employs an entire team of engine specialists who personally assist every buyer online and offline. The policy changes and website additions have helped increased the distribution of engines this year.