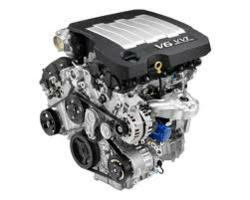 The average person owns a new vehicle for a period of five to six years before it is sold or traded.
San Francisco, California (PRWEB) November 29, 2012
UsedEngines.co has announced a new sale for the holidays to help engine buyers. The in stock used engines that are sold online or by telephone are now marked down from the retail list price. This new effort is designed to lower the cost of replacing an automobile, pickup truck or SUV engine. More information about pricing can be obtained from http://www.usedengines.co online.
The used automotive industry has increased in demand due to low interest rates for brand new vehicles according to research. The average person owns a new vehicle for a period of five to six years before it is sold or traded to a dealership in exchange for a new one.
These exchanges have helped to boost the preowned vehicles market. The engines that are often found in used vehicles can have high mileage.
The Used Engines company is one example of a retailer that sells replacement engines in used condition online for discount prices. A team of engine buyers that work for this retailer find engines that are removed from operational vehicles or other gently used engine applications.
This provides the basis of the inventory that is now sold online at UsedEngines.co to engine buyers, car owners, mechanics and others that replace engines in vehicles.
The new lower price structure is one way tha the Used Engines company is helping to reach more buyers of engines online. Since most sellers do not discount prices, the discounts that are now offered online by UsedEngines.co are helping to make the cost of replacing a vehicle engine lower.
Recent inventory additions online to the UsedEngines.co website have helped to provide more engine selections to online engine buyers. Nearly all of the engines that are still in production from Ford, Chevrolet, Dodge, Toyota, Honda and Isuzu are represented in the Used Engines company database.
This larger inventory is now in place to coincide with the engine discounts now offered.
Engine buyers that could benefit from a low mileage used engine can now explore the growing inventory and lower prices at the Used Engines company website.
Recent news reports about engine acquisitions and developments can be found at this link http://www.prweb.com/releases/used-engines-for-sale/website-domestic-imports/prweb10010071.htm.
About Used Engines Company
The Used Engines Company launched its website online in 2009. Decades of selling engines offline has helped this 21st century preowned engines dealer to develop new automotive partnerships. Engines are now sold online and offline to mechanics, vehicle owners and other companies that make engine replacements. By offering low prices for in stock motors, the Used Engines Company has been able to develop a large following of online engine buyers. Engine warranties and free shipping are two recent developments from this company.