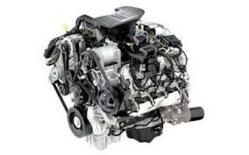 The entire line of available engines from these two automakers is now available to search online.
Danbury, Connecticut (PRWEB) December 26, 2012
GotEngines.com sells preowned motors in the U.S. and Canada and has now upgraded its inventory. The addition of used engines for Ford and Chevy vehicles is expected to help more vehicle owners as well as those that make purchases for resale. More information can be found at http://www.gotengines.com.
The entire line of available engines from these two automakers is now available to search online. These inventory additions can be ordered online or by toll free number.
Ford Motor Company and General Motors top the list of most successful automakers in the U.S. and in foreign countries. Millions of vehicles have been sold from each company lineup. One of the consistencies between these two corporations is the engineering and development of the engine programs. Many editions in the line of four-cylinder, V6 and V8 motors that have been designed in the past 20 years are still in use.
The Got Engines company has arranged partnerships with some of the leading automotive distributors in the United States to supply its new line of preowned motors. These new partnerships are helping to raise the quality level of the units that are acquired for customers. With preliminary shipment inspections and evaluations, the risk factors that are common with a used engine are virtually eliminated. These inspections are used to evaluate the overall quality before shipment to customer destinations.
The new inventory that is now added for sale online and offline comes complete with a warranty. Parts warranties are often not included by some sellers that do not support protection after the OEM period has lapsed. The GotEngines.com company offers its parts warranty to all buyers to help provide the additional assurance and protection that customers expect when buying a preowned condition engine for sale. Inventory can now be searched online at http://www.gotengines.com/blog.
The new quotation system that was integrated online during the summer of this year has helped more people to obtain pricing for an engine faster. This quote form was custom built to deliver pricing during and after business hours have ended. This form is now offered as an alternative to customers that do not call by telephone to receive updated pricing. This virtual price delivery system represents one additional way that GotEngines.com has expanded its business to help its customers.
About Got Engines
The Got Engines company launched its website in 2009 and has sold engines to customers for decades offline. The online inventory this company provides now represents one of the largest stocks of engines that can be found for domestic and foreign automaker engine types. Through low pricing incentives and no cost shipping offers, the Got Engines company has been able to grow its business annually around the world. A staff of auto industry experts provides customer service online and offline to ensure that all customers receive the highest service quality when searching for a replacement automobile, truck or SUV engine.