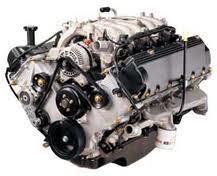 These used engines have been added to the online database and pricing has been updated.
San Francisco, California (PRWEB) December 05, 2012
UsedEngines.co has made new changes to its inventory of preowned engines online. This retailer has now added Ford Duratec engines for direct sale to engine buyers. These used engines have been added to the online database and pricing has been updated. This new move is expected to create more distribution options for those that replace Ford engines in cars, trucks and some SUVs. More information can be found at http://www.usedengines.co/ford-engines/ford-engines-sale.
The Duratec engine series replaced the Essex design that Ford used for decades. The new Duratec technology was also used to replace the Zetec series. Engineering is one effort that Ford has invested into through the 1980s and into the 2000s to make its motors better.
The UsedEngines.co company is now offering the complete line of Duratec engines in 4-cylinder and V6 configurations to provide more variety for those that replace this type of engine.
This new inventory upgrade has caused a changed to the warranty policy now offered. The parts warranties that are usually offered by engine dealers can range from zero coverage to less than 30 days. The UsedEngines.co company now extends parts warranties for all of its Ford, Chevy, Dodge and other popular engines in stock. This upgrade is now offered at now additional cost.
The new Ford engine additions that have taken place for the Used Engines company started in early 2012. The rotating Ford inventory now includes Triton engines, Vulcan, Ecoboost and other top motors that are frequently purchased by car owners and companies that make purchases on behalf of third parties for installation. This expansion of Ford Motor Company products has lead to additional expansions from other automakers in the company inventory.
Since quality is one of the issues that buyers struggle to find, assurance levels have now been raised at the UsedEngines.co company. The motors that are purchased from reputable wholesalers and distributors are given an additional measure of quality control. This new effort is helping to detect potential issues that could affect engines installation. Qualified engine specialists now perform these news tests on Ford engines before sale.
Engine buyers that plan to explore the new UsedEngines.co inventory online can now use the online search feature to find preowned Ford, Chevrolet, Dodge, Toyota, Mercury, Plymouth and other top engines that are requested from this company. A brand new quote system is in place to help deliver price quotes over the Internet.
A recent news story about the additions to the domestic and foreign engine inventory from UsedEngines.co can be found at this link online http://www.prweb.com/releases/used-engines-for-sale/website-domestic-imports/prweb10010071.htm.
About Used Engines Company
The Used Engines Company sells preowned Ford, Chevrolet, Dodge, Toyota, Chrysler, Jeep, Mercury and other top brands from its domestic engine sales division. This company has recently expanded its efforts to sell foreign produced engines by importing these into the U.S. By keeping pricing to a minimum, engine buyers receive lower than competitive pricing buying online from the Used Engines Company. From website innovations to free shipping incentives, this preowned engines dealer has been able to grow online since its launch in 2009.