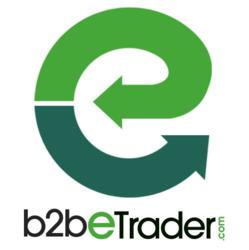 St. Petersburg, Fl. (PRWEB) March 16, 2012
A common challenge that most business owners will continually deal with is if they should purchase or lease new equipment. In the past, most firms were continually leasing the equipment they required. This was supposed to provide them with the ability to maintain higher levels of working capital and low amounts of debt. Since the onset of the recession and slow recovery, most businesses have been focusing on purchasing equipment. The difficulty is that a single piece could cost tens of thousands of dollars and you must obtain financing with it. These challenging economic issues have been forcing most business to consider this strategy. The problem is that they cannot justify making the purchase from: a cost standpoint or the fact that it will increase their debt load. To deal with these challenges, innovative business owners are using tools that will help them to find the new and used equipment they need through B2B eTrader. Tool and used equipment like, restaurant equipment, medical equipment, farm equipment, heavy equipment, or anything else they're looking to by, sell, or trade.
One of the difficulties that most firms will face during this process is finding a direct supplier that can offer them good prices and favorable terms. Those individuals, who are using B2B eTrader, have found that the online business to business marketplace is an ideal strategy for reaching out to: firms that are selling these products and low cost whole sellers. This is because a unique platform is used to create a customizable search within a specific geographic location. For business owners, this will help them to increase the number of organizations they can reach out to. This is when their firm will reduce their costs and can purchase the equipment it needs (for a fraction of the price). In the future, this helps to keep the company competitive by addressing this critical need (through: approaching suppliers and other businesses directly).
Moreover, those business owners that have been using B2B eTrader have found that there are a wide variety of payment options available to suppliers. The most notable is: the ability to barter with other firms. For any size business, this is an invaluable tool that can help the company to find the equipment they require (without having to pay large upfront expenditures or increasing the total amounts of debt). Instead, the two different organizations' can trade products or services with each other. Once this happens, is when both businesses will address critical needs they have and can maintain their low cost structure. In the future, this will help these businesses to sustain their profit margins and intelligently deal with the challenges they are facing.
Clearly, the poor economy and the Internet are changing the way that businesses are interacting with each other. B2B eTrader is at the forefront of these transformations by serving as an online marketplace that will allow: buyers, sellers and whole sellers to directly connect with each other. This helps business owners to: reduce their costs, address the needs of the firm and maintain a strong balance sheet (by not increasing the debt load to make these purchases). In the future, this is assisting a variety of organizations in adapting to the challenges they are facing from the shifts in the economy and customer demand.