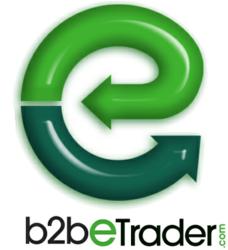 St. Petersburg, FL (PRWEB) April 17, 2012
A recent study conducted by National Association of Business Economists found that 80% of startup businesses will fail in their first year. This is because they do not have access to the financing and resources they need to be successful. To make matters worse, the slow economy and globalization are increasing the amounts of competition (which is having an impact on consumer spending). For most people who are starting small businesses, this can be problematic as they will be forced to deal with a number of issues. This makes it harder for them to be successful during the first critical year.
The Jobs Creation Act and Small Businesses
The Jobs Creation Act is designed to provide entrepreneurs and new business owner with increased amounts of financing / support. This is accomplished by offering tax breaks to new companies that are hiring American workers and added amounts of small business loans. These elements will give startups,the additional resources to be successful (which increases their odds of making it through the first year).
How B2B e Trader is Helping Firms to Adjust?
To help new businesses, B2B e Trader is providing tools that all owners and entrepreneurs will need to adjust with these transformations. These include: the ability to connect with the other party, private messaging and message boards that provide ideas / insights from successful owners and the ability to locate other businesses that are for sale. Moreover, these searches can be targeted to a specific radius of a precise zip code (in finding those individuals who are local). The combination of these factors will provide firms with the tools they need to address a host of challenges. This will help them to adjust with the transformations in the global economy.
Over the course of time, this is giving owners and entrepreneurs' specific tools to deal with the economic / technological changes. This will help a company to be able to dramatically reduce their costs and increase productivity. On the world markets, this allows these businesses to compete against a wide variety of firms (by using these factors to their advantage). In the future, this helps them to increase market share at the expense of competitors. This is when a business will be able to survive the first year and can make a difference in addressing the needs of customers.
Clearly, the slow economy and globalization are having an impact on small businesses. For startups, these issues could have an effect on their ability to survive. To deal with these challenges, the President signed into law the Jobs Act. This is providing additional financing through: direct loans and tax breaks to startups. B2B e Trader is helping companies to deal with these challenges by: directly connecting with the other party, private messaging and message boards that provide ideas / insights from successful owners and locating other businesses that are for sale (within a specific geographic area). As a result, this is why B2B e Trader is working in conjunction with: the United States Small Business Administration, the Associated Equipment Distributors and the International Reciprocal Trading Association.