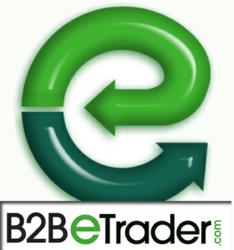 St. Petersburg, FL (PRWEB) April 20, 2012
A common challenge that most new businesses are facing is the ability to reach out to new customers. Recently, the concerns about future growth have made the situation more severe. This is because there are renewed worries about the Euro Zone and future economic momentum in the US. The combination of these factors has made it more difficult for businesses to compete in this economic environment.
At the same time, many individuals are starting their own businesses in an effort to take control of their destiny. This is because globalization has resulted in massive layoffs around the country (as key positions are sent to locations such as: China, Brazil and India). The combination of these factors is showing how small business owners are taking major risks in addressing these new economic realities. As a result, everyone must make themselves invaluable to customers. The only way that this can be achieved is by competing effectively in the marketplace.
How B2B e Trader is Helping Firms to Adjust with the Changes?
The way that B2B e Trader is helping firms to adjust with these changes is through the different tools that they are providing to entrepreneurs for free. This is accomplished through the online business market place (which allows buyers and sellers to directly connect with each other). At the same time, they can target a search to within a specific radius of a particular city or state. This improves the ability of small business owners to locate the products, services or equipment they are looking for. Moreover, there is online support for entrepreneurs in the chat rooms and message boards (which allows them to discuss new ideas with established business owners). This is giving startups the ability to compete more effectively by: specifically targeting how they can reach out to other businesses, customers and suppliers. Over the course of time, this will lower their costs and allow the company to build a foundation of support. Making it ideal for companies to buy, sell, or trade used equipment, like restaurant equipment, medical equipment, office equipment, heavy equipment, farm equipment and more.
A good example of this can be seen with comments from B2B e Traders CEO Jovan Haye who observed, "The economy is becoming increasingly global and we are seeing more international deals than we originally anticipated. Small businesses based out of the U.S.A. are hiring overseas. They're also making some of their biggest sales overseas too! It truly is a global world. We've already become members of the Associated Equipment Distributors and the International Reciprocal Trading Association. We're also working with the United States Small Business Administration to provide quick access to useful information on starting up a small business in your area. The SBA-Direct widget on B2B e Trader will show our users some of the more positive information we've been receiving. Consider the recent news that small business loans have returned to their pre-recession levels. That's something worth smiling about." This is illustrating how B2B e Trader is helping firms to compete more effectively.
Clearly, B2B e Trader is also having a major impact on startups by providing them with the tools they need to be competitive. Over the course of time, this is allowing firms to lower their costs and increase profit margins.