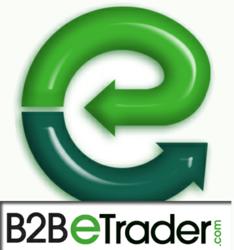 St. Peterburg, Fl. (PRWEB) April 24, 2012
Over the last several months, there have been select amounts of optimism that the economy could be quickly recovering. This is because the unemployment rate is at the lowest level in nearly four years and it appears as if the budgetary issues in Europe (along with the US have been resolved). However, underneath it all are fears that this is a stagnant recovery which could trigger a secondary recession.
A good example of this can be seen with comments from Ed Rogers in a Washington Post editorial where he said, "The latest data suggest rising layoffs, falling home sales, slowing manufacturing and slower growth overseas, which are all combining to send us closer to recession in the spring. To listen to some Democrats, you could be convinced this is good news. A spring recession would mean a fall recovery, hence the shift in trajectory and voter optimism that will reelect Obama. That is not a rational campaign plan and no one will think it is an economic plan." These facts are illustrating the sense of uneasiness and lack of confidence in the current leadership. As a result, the economy will more than likely face considerable challenges in the next several months. To help business adjust with these difficulties, B2B e Trader is providing firms with the tools they need to address their most critical issues. This is assisting many different sized companies in adapting with the problems they are facing.
How B2B e Trader is helping to Keep Firms Competitive?
The way that B2B e Trader is helping firms to remain competitive is through their free online marketplace. This is where business owners and entrepreneurs can directly connect with other organizations. They have specific products / services / equipment that they are looking to: buy, sell or trade. Making it ideal for businesses and professionals to buy, sell, or trade used equipment, like restaurant equipment, medical equipment, office equipment, heavy equipment, farm equipment and more. Moreover, users can also visit the chat rooms and message boards to discuss new business ideas with other entrepreneurs. To improve everyone's ability to stay connected, these different tools have recently been integrated with a mobile application that can be used by Google Android customers. This is giving different businesses, the tools they need to directly reach out to various stakeholders in addressing these issues. Over the course of time, this is helping to make firms more competitive through using this as a cost effective way to address specific issues. Once this takes place, is when they are able to more effectively compete and adjust with the sudden changes inside the marketplace.
Clearly, the economy appears to be improving. The problem is a lack of confidence and the fear of a secondary recession occurring. This is troubling, as it could mean that the next few months will bring slow growth. For different sized businesses, this is an indication that they must use tools that will address their needs (in a cost effective manner). B2B e Trader is helping firms to adjust with these challenges through: their free online marketplace and support for entrepreneurs. The combination of these elements, is giving businesses a tool they can use to deal with these issues. In the future, this will help firms to quickly adapt with the challenges they are facing on the world markets.