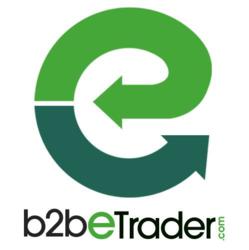 B2b e Trader is committed helping small businesses in 2012!
Tampa, FL (PRWEB) June 04, 2012
In the last several years, there has been a shift in the way people are interacting and communicating with each other. This is because social networking sites (i.e. Facebook and Twitter) are changing this fundamental relationship. For businesses, this is problematic, as they must change their marketing strategies and how they will reach out to customers. At the same time, they have to address critical needs of their firm in order to remain competitive.
This has created a change in the way people are staying informed about making a host of decisions. In most cases, this will mean connecting with an organization on a social networking site and then conducting research about them online. Evidence of this can be seen with the fact that nearly 82% of major decisions involve using search engines to conduct research on various products or services. The social networking sites are where they are directed towards: learning about an organization and their products / services.
As a result, those businesses that are able to effectively use social networking will reach out to a larger demographic of consumers. To help companies adjust with these issues, B2B e Trader has launched its Social Broadcasting Technology. This is allowing firms to: create one single message and broadcast it on different social networking web sites. Once this occurs, is when they are able to reach out to a larger target audience and streamline their marketing strategy. Making it ideal for businesses and professionals to share advertising listings to buy, sell, or trade a host of commercial used equipment, like restaurant equipment, medical equipment, office equipment, heavy equipment, IT equipment and more.
What is Social Broadcasting Technology?
Social Broadcasting Technology is a state of the art solution that is focused on allowing someone to broadcast their message to various social networking sites simultaneously. A few of the most notable include: Facebook, Twitter, Linkedin, Pay Pal Access and AOL. Users of this service are able to utilize this tool, as a way to directly connect with the other party for free. B2B e Trader is the only firm that is providing this kind of technology (social bartering) to everyone. Those companies that have been implementing this as a part of their strategy are: seeing this lead to an increase in sales and a decrease in costs. Moreover, the ability to streamline their message means that they could improve customer service and address any kind of issues quickly. This helped many different businesses to adjust with these transformations. It is at this point that they were able to maintain their customer base and protect themselves against sudden shocks.
Clearly, social networking sites are one of many ways that businesses and consumers are learning about various products and services. This has led to a transformation in how firms are reaching to different stakeholders. To help organizations deal with these issues, B2B e Trader has launched its Social Broadcasting Technology. This is when one single message can be customized and sent to the target audience on all social networks. Those firms that have been using this solution have seen: an increase in productivity and a decline in marketing costs. Moreover, their company is becoming flexible in dealing with a host of challenges. This helped them to compete effectively against and an increasing number of firms inside the business marketplace. Once this happened, is when they were able to use this technology to their advantage. B2B e Trader developers are also working on a personal listing website with its Social Marketing Broadcast Technology and is the leading firm revolutionizing the way we do business.