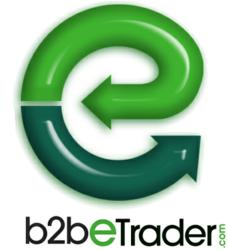 Tampa, FL (PRWEB) May 07, 2012
Over the last several years, the issue of breast cancer research has been increasingly brought to the forefront. This is because this condition is known for leading to a large number of cases and deaths (in both men as well as women). Evidence of this can be seen by looking at statistics compiled by the American Cancer Association. They estimate that in 2012, there will be a total mortality rate of 229,060 people. Out of this number, 226, 870 cases are from women. While men, are making up 2,190 of these patients. Moreover, they determined that the number of new cases will be 39,200 for 2012. These figures are comparing of: 39,510 women and 410 men. The combination of these factors is showing how breast cancer is adversely impacting both sexes. As a result, the Susan G. Komen Foundation began to highlight the continuing needs for constant vigilance and research. B2B e Trader has joined in the fight against this deadly disease by directly supporting the Susan G. Komen Walk.
The Susan G. Komen Walk and B2B e Trader's Role
The Susan G. Komen Walk is 5k race and walk-a-thon. Originally started in 1991, this annual event attracts over 1 million participants. To raise awareness and promote continuing funding for new research, the race allows sponsors to directly pledge donations for participants. In the last several years, this event has provided over $2 billion in funding for new breast cancer research projects. At the same time, the foundation will offer direct assistance to communities (in addressing the needs of breast cancer patients). B2B e Trader has become involved with these events by supporting several walkers who will be participating on May 12th in the Atlanta race. This is a part of the company's continuing dedication towards offering something more for various stakeholders.
Who is B2B e Trader?
B2B e Trader is a next generation online business to business marketplace that allows buyers and sellers to directly connect with each other for free. This helps businesses as well as professionals to locate various products, services or equipment they need to stay competitive. Moreover, the firm is providing users with the ability to discuss strategy and new ideas with successful entrepreneurs (inside the various chat rooms / message boards). These tools are providing firms with the ability to adapt to host of challenges they are facing by: reducing their costs and addressing critical needs. Over the course of time, these factors make them more competitive. This is illustrating how B2B e Trader's philosophy is to provide something more to different stakeholders. Making it ideal for businesses and professionals to buy, sell, or trade a host of commercial used equipment, like restaurant equipment, medical equipment, office equipment, heavy equipment, IT equipment and more. In the future, this means that they are able to more effectively adjust with shifts in the economy by reducing their costs.
Clearly, breast cancer is a disease that has high mortality rates in both men and women. To address these issues, the Susan G. Komen Walk is raising support and providing additional funding for research. This year, B2B e Trader is playing a major part in these events through their sponsorship of select walkers. As a result, these factors are showing how B2B e Trader is continuing to embrace their philosophy of providing something more for everyone. This has allowed the company to demonstrate that they are interested in the well-being of communities through their sponsorship of the walk. In future, this support will assist the foundation in finding a cure and alleviating suffering.