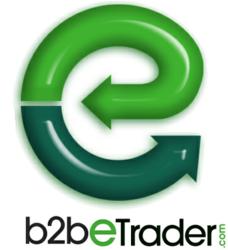 Nashville, TN (PRWEB) May 17, 2012
Over the last several years, social responsibility has been a major theme that a wide variety of organizations are embracing. This is because many firms have realized that giving something back to the community will help to increase their overall bottom line results. As a result, this strategy has provided benefits to various regions.
Recently, B2B e Trader has become even more involved in the community with: their support of the Helping Our Youth Achieve Success Foundation (HOYAS) and sponsorship of the Smith Country Owls football program. These are two areas that are providing direct assistance to youth inside the Nashville area. In the future, this helps to make the community stronger by ensuring that there is some kind of moral and emotional support. This is the point that young adults can feel a sense of empowerment.
The Importance of the HOYAS Foundation and Smith County Football
The HOYAS Foundation was started in 2009. Their purpose is to help at risk youth to overcome the various challenges they are facing. This is accomplished through their after school and summer programs. These are designed to teach everyone: character, leadership, life skills, tips for succeeding in school, improving health and promoting higher education. The combination of these factors is providing communities with a way of actively reaching out to this group of young adults. B2B e Trader's support, is illustrating how they are dedicated to giving something more back to the citizens of Nashville. Over the long term, this kind of partnership will address the challenges impacting different regions affected by juvenile crime.
Smith County High School has a storied tradition of football going back to 1927. This is when the Owls first started with a perfect 8 and 0 record. Since that time, this program has helped to teach the youth of community about winning and losing. In the future, this prepares them for the challenges they will face in life. While at the same time, everyone is learning empowering strategies for being more successful. As a result, the Smith County Owls are continuing with their tradition of excellence with the team posting a 10 and 1 record last year. B2B e Trader is playing an active role as a booster and supporter of the team. This is highlighting how the firm is focused on giving something back to the community.
Clearly, B2B e Trader is taking an active role in helping the youth of Nashville. This is occurring through their sponsorship of the HOYAS Foundation and the Smith County Owls. In both cases, these organizations are working to provide them with positive role models and support for young adults. Over the long term, this helps to address issues of juvenile crime and delinquency by directly going after the root causes of the problem. B2B e Trader is playing a major part by providing funding and sponsorship for both programs. This is illustrating how the firm is dedicated to giving communities something more (by supporting organizations that can deal with specific problems). In the future, this will make Nashville safer through a new class of young adults (who have a strong sense of values).