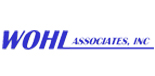 Bohemia, NY (PRWEB) April 28, 2014
Wohl Associates of Bohemia, NY, a leader in high quality used processing and packaging equipment, has added a Pack Line Model PLF-5S-BU rotary cup filling and sealing machine to their inventory of pre-owned machinery. Previously used for yogurt, according to the manufacturer, Pack Line Ltd., this compact machine fills cups as large as 20 oz at up to 15 per minute.
Built on a rigid stainless steel frame, functions include application of aluminum foil lids and date stamping. The 5 pocket rotating disc plate currently fitted is for cups approximately 3 inches in diameter but a spare disc also included accepts 4-1/2 inch diameter cups.
A 15 inch diameter stainless steel conical hopper with lid holds the fill contents (pastes, liquids, powder or granules,) and the filler has a control panel with a digital display. Electrics are single phase, and compressed air is required. Interested parties should contact the equipment specialists at Wohl Associates for additional details.
Also available is a used rotary cup filling and sealing machine from Modern Packaging/Winpak, similar to the Pack Line Model PLF-5S-BU rotary cup filler and sealer. Constructed from stainless steel (including the attached control panel and starter box,) and mounted on casters for portability, functions include fill, cap and date mark. This low volume filler is currently tooled for cups that have a 3 inch diameter and will handle fill volumes of up to 8 oz. The top mounted product hopper is approximately 14 inches in diameter and made from stainless steel. Compressed air and single phase electricity at 208 or 230 volts are required.
In addition to these two used rotary cup filling and sealing machines, Wohl Associates has similar equipment in inventory from manufacturers such as Autoprod, Brasholanda and Holmatic. Visit the Wohl Associates website for more information, photos, and to obtain a price quote.
About Wohl Associates
Wohl Associates is a leading dealer in the used processing and packaging machinery industry. With a history and solid reputation spanning over 40 years, they have earned the trust of their clients by offering quality pre-owned equipment, expert customer service and invaluable knowledge to their customers. They treat each customer on an individual basis and customers are provided the highest level of service. With a large inventory including cartoners, ribbon blenders, stainless steel tanks, unscrambling tables, colloid mills and vitamin manufacturing equipment.
Wohl Associates has the pre-owned machinery to fit any production line. To view their inventory and learn more, visit them at http://www.wohlassociates.com/.