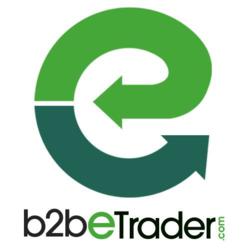 St. Peterburg, Fl (PRWEB) March 22, 2012
During the last 30 years, a transformation has been occurring with globalization and advances in technology. The combination of these factors is creating a situation where there are increasing amounts of competition. For a number of small businesses, this is having an adverse impact on them. This is because they are struggling to find ways to adjust with these challenges in an environment that is constantly shifting. To make matters worse, the slow economic recovery (after the recent recession) is placing increasing financial pressures on firms. In some cases, established businesses have been forced to close their doors because they could not evolve with these changes. To deal with these kinds of realities, innovative business owners and entrepreneurs are focusing on ideas to increase their exposure and reduce their costs.
How B2B eTrader helps to Reduce Costs and Increase Exposure?
B2B eTrader is a state of the art online marketplace that is directly connecting buyers with sellers. The way it works is this allows users to create a free account where they can post a classified ad, search the online directory and reach out to other organizations. This service can be used by a host of different firms ranging from: businesses that are searching for an actual piece of equipment to someone who wants to protect their intellectual property rights. The key is to use the next generation technology to search for and identify the right product, service or target audience.
To achieve these objectives B2B eTrader is using an innovative platform that is taking the latest forms of technology and they are integrating them with traditional online marketing tools. This means that the online marketplace is a combination of Craig's List and Facebook. The way it works is everyone can post or search for ads on the site. What takes the listing to the next level is the ability to show it to individuals, who are on different social networking sites such as Twitter. This helps the ad to reach the maximum number of viewers.
For any kind of business, this approach can dramatically lower their advertising costs by: intelligently marketing different products or services to the largest target audience. This means that a firm can reach out to other parties that are interested in what they are offering for a fraction of the price. Moreover, the direct relationship that you establish with the other party will help you to negotiate the terms and conditions of the sales. This is when some firms could be willing to trade for another product or service. They could also have more flexible financing options for purchasing a particular piece of equipment. In the future, this helps to make businesses more competitive by using an actionable approach that is lowering costs and increasing exposure. Great for re-marketing used equipment like, restaurant equipment, medical equipment, farm equipment, heavy equipment, or anything else they're looking to by, sell, or trade.
Clearly, the recent economic challenges and shifts in the marketplace are increasing the total amounts of pressure placed on firms to compete. To deal with these challenges, prudent business owners and entrepreneurs are using B2B eTrader's online marketplace. This is directly connecting them to the targeted audience they are looking for without the costs. Over the course of time, this helps these firms to adjust with: the changes inside their industry, the economy or globalization.