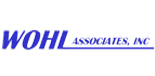 (PRWEB) May 21, 2014
Wohl Associates is proud to announce the addition of a Chem-Tek dimple jacketed mix tank to its inventory of high quality used products. Wohl Associates regularly adds new products to its inventory for the benefit of customers everywhere.
The unit is a used Chem-Tek 224 gallon stainless steel dimple jacketed mix tank. The dimensions are approximately 38 inches in diameter by 46 inches in height, with an additional slopped bottom. The unit is dimple jacket rated at 50 PSI and 300 degrees Fahrenheit. The unit is National Board #2974 code stamped. When the unit is set up on its legs, it has an approximately 1.5 inch diameter bottom outlet with valve and a two piece stainless steel lid. The tank can also be equipped with a side entering propeller mixer for product suspension (with no motor). The device can be supplied with a Mixmor three horsepower clamp on the propeller mixer with variable speed control box (as shown in photographs). Doing so, however, will increase the unit's cost.
Another new product addition to Wohl Associates' inventory is a used 225 gallon Crepaco stainless steel closed jacketed vertical mix tank. The interior dimensions of the tank are approximately 39 inches in diameter by 42 inches on the straight side, plus a cone bottom. When the unit's dish stop is installed, the tank has an 18 inch diameter off-center Manway with a hinged lid. Additionally, there are three assorted inlets for customers to use as needed. The tank is on stainless steel legs and the cone bottom has a four inch diameter outlet. The unit is equipped with a stainless steel agitator with twin propellers and a series of stabilizing rings that are driven by a ½ horsepower single phase, 60 cycle, 115 volt motor.
Additional information about these and all of the other fine and high quality used products that Wohl Associates has to offer are available upon request.
About Wohl Associates
Wohl Associates is a leading dealer in the used processing and packaging machinery industry. With a history and solid reputation spanning over 40 years, they have earned the trust of their clients by offering quality pre-owned equipment, expert customer service and invaluable knowledge to their customers. They treat each customer on an individual basis and customers are provided the highest level of service. With a large inventory including cartoners, ribbon blenders, stainless steel tanks, unscrambling tables, colloid mills and vitamin manufacturing equipment.
Wohl Associates has the pre-owned machinery to fit any production line. To view their inventory and learn more, visit them at http://www.wohlassociates.com/.