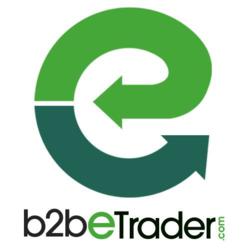 It's a time when ecological and economical are meeting face to face
St. Petersburg, FL (PRWEB) November 29, 2011
At a time when more and more businesses are looking for ways to operate more efficiently, B2BeTrader announces launch of new website with a clever solution. It's a free directory where businesses can list their used IT equipment, restaurant equipment, medical equipment, farm equipment, heavy equipment, or anything else they're looking to sell or recover. A combination of a classified website, auction website, directory listings website and networking website where businesses in every industry can buy, sell, trade and barter resources.
B2Betrader's motto is "A green solution for tomorrow's business." The companies' development was notably enhanced by the idea of recycling, reusing and reducing. Ecological businesses are quickly growing in mainstream appeal, with many consumers actively searching for the greenest companies to do business with.
Five Questions One Answer:

Looking to start up a business?
Looking to barter or trade resources?
Conscious about the environment?
Want to get top dollars for commercial assets?
Looking to save money in procurement?
Answer: http://www.b2betrader.com
B2BeTrader's co-founder, Jovan Haye, saw the need for a new way for entrepreneurs and business owners to find the resources they need to get started or to simply stay in business. At the same time, he wants us all to understand our connection to mother Earth and the importance of reducing our carbon footprint, especially as society is entering into a newer greener era.
"The old guard has collapsed under its own weight," Jovan said, "and green entrepreneurs are ready to take on the challenge of building eco-friendly businesses that reduce our impact on this planet and take leadership role in a greener society. We think purchasing used equipment for sale is a great way for these up-and-comers to start."
It's a time when ecological and economical are meeting face to face. In a bid to reduce their spending on resources, businesses are looking to online e-marketing websites like B2BeTrader.com. As a result, these same businesses often find recycled equipment that more than meets their needs. Eco-friendly is now becoming wallet friendly. Just imagine when a piece of equipment stops working, it can force a business to shut down but with a single place to find what they need, businesses can get back to work without paying the high cost of buying new. Ultimately, going green pays.
Why use B2Betrader.com?
Find Great Prices on Equipment, Supplies & Services
A Green Eco-Friendly Alternative - Ecological & Economical make sense
Find Equipment & Resources From a Diverse Array of Industries
100% Free to Use. Place Free Ads No Membership Fees or Setup Costs
Some businesses don't even use money to purchase equipment for sale. They prefer to barter with other companies, exchanging their own equipment and services for other used equipment that isn't properly being put to use. "You know, it's funny." Jovan said, "I never would have imagined B2BeTrader could become such a hotspot for online bartering.
If interested in buying or selling your used restaurant equipment, office equipment, medical equipment, farm equipment, heavy equipment or even supplies and services, please visit B2BeTrader at http://www.b2betrader.com
On Facebook:
facebook.com/pages/B2Betrader/241082985932618
On Twitter:
twitter.com/#!/b2betrader
On LinkedIn:
linkedin.com/pub/b2betrader-com/38/893/1a7
###