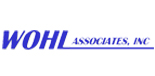 Bohemia, NY (PRWEB) April 23, 2014
Industrial manufacturers and commercial businesses looking to acquire a vertical mix tank now have the opportunity at Wohl Associates, Inc. One used 225 gallon Crepaco Stainless Steel Closed Jacket Vertical Mix Tank unit is available.
This dynamic piece of equipment has interior dimensions measuring approximately 39 inches in diameter and 42 inches straight side plus bottom. The unit has a dished top, and the tank is 18 inches in diameter off-center and has man-way with a hinged lid, plus three assorted inlets. The dimensions of this unit make it ideal for large production runs and busy manufacturing facilities, and the brand is known for its durability under stressful conditions.
Additionally, the Crepaco Jacketed Vertical Mix Tank unit has a cone bottom with an approximately four inch diameter outlet and stainless steel legs that provide extra stability. The unit's stainless steel agitator comes with twin propellers and stabilizing rings that are driven by a ½ horsepower single phase, 115 volt motor. The power and versatility of the device make it able to meet a variety of manufacturing requirements in different industries. Although this particular unit is used, it is in excellent condition and ready to enter production.
Wohl Associates, Inc. has a wide selection of production equipment suited for various aspects of manufacturing. Customers have access to high-quality equipment at fair prices, and associates are always willing to help with questions and selecting the optimal unit. Additional units currently available include: (1) a used Axom Model EZ-130 Tamper Evident Bander/Sleeve Applicator, and (2) a used DCI 800 gallon Stainless Steel Jacketed Closed Vertical Mix Tank.
Customers can view the full product description for the Crepaco Jacketed Vertical Mix Tank unit by visiting Wohl Associates, Inc.'s website. This is an excellent opportunity for production companies to acquire a quality vertical mix tank.
About Wohl Associates
Wohl Associates is a leading dealer in the used processing and packaging machinery industry. With a history and solid reputation spanning over 40 years, they have earned the trust of their clients by offering quality pre-owned equipment, expert customer service and invaluable knowledge to their customers. They treat each customer on an individual basis and customers are provided the highest level of service. With a large inventory including cartoners, ribbon blenders, stainless steel tanks, unscrambling tables, colloid mills and vitamin manufacturing equipment.
Wohl Associates has the pre-owned machinery to fit any production line. To view their inventory and learn more, visit them at http://www.wohlassociates.com/.