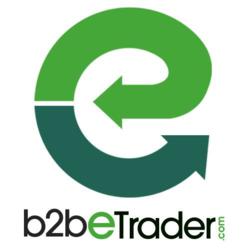 St. Petersburg Fl. (PRWEB) April 19, 2012
Recently, the economy has been going through a series of stops and starts. The unemployment insurance claims numbers for April is indicating this by coming in at 380,000. Then, there are concerns about a worldwide slowdown taking place. As many of the developing countries such as China are experiencing higher inflation and slower growth. The combination of these factors is setting the stage for a similar situation as 2011. To help small businesses, President Obama signed into law the Jobs Act. This is designed to provide additional amounts of stimulus to the economy by encouraging small business owners to expand and hire American workers through tax breaks. Moreover, it offers assistance to entrepreneurs with easy access to financing through the Small Business Administration.
How the Jobs Act will Help Startups Compete in the World Markets?
The Jobs Act will provide individuals with incentives for starting their own businesses. This will give an added boost to the economy. Moreover, it will help firms to compete more effectively through different programs (i.e. tax breaks and loans). For anyone who is looking to start a new business, this is the perfect opportunity to take advantage of these incentives.
B2B e Trader, the Jobs Act and Small Businesses
Another tool that can be used to increase the ability of firms to compete on the world markets is B2B e Trader. They have a state of the art online business marketplace that is designed to provide small businesses with different tools for free. These include: the ability to locate specific products / services / equipment, various chat rooms / message boards to connect with like-minded individuals, the ability to directly contact the other party (without the middleman) and geographic targeting within a precise radius of a predetermined zip code. This is helping to small businesses to save money and focus on reaching out to a wide variety of customers around the globe. Making it ideal for companies to buy, sell, or trade used equipment, like restaurant equipment, medical equipment, office equipment, heavy equipment, farm equipment and more.
When this tool is used in conjunction with the incentives from the Jobs Act, it is providing firms with the ability to reach out to wide variety of customers. At the same time, it is helping them to save money and effectively focus their resources in areas that will make them more productive. In a globalized marketplace, this can give many startups the tools they need to be more successful and identity unique demographics of customers. This is when they are able to increase their profit margins and become an established player in the sector.
Clearly, the unemployment numbers and the concerns about slowing growth are having a dramatic impact on startups. To deal with these challenges, the Jobs Act and B2B e Trader can give firms the tools they need to be competitive. This is accomplished through: having the ability to directly reach out to customers / suppliers (for free), discuss new ideas with other business owners, target searches to specific zip codes, tax breaks and increased access to loans. For entrepreneurs, this is giving them the ability to address a host of challenges associated with starting a small business. When this takes place, it increases the odds that the firm will be successful.