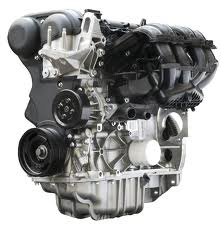 These price drops in the Ford inventory are part of an upcoming promotion to help engine buyers this summer.
Little Rock, Arkansas (PRWEB) May 25, 2013
Ford has used multiple versions of its V6 series motors in its fleet of vehicles. The 3.0 edition has been used to power the majority of its passenger car series and one company online is now providing a Memorial Day discount for replacement motors. The UsedEngines.co company is now lowering the price of its used Ford 3.0 engine inventory. Pricing can be obtained on this page of the company website http://www.usedengines.co/ford-engines/ford-30l-engines-sale.
This price reduction applies to the Vulcan and Duratec motors and is one effort made to reduce replacement costs. These price drops in the Ford inventory are part of an upcoming promotion to help engine buyers this summer.
The installation in 1987 of the V6 Vulcan motor in the Ford Taurus helped set the pace for six-cylinder engines for passenger cars. The upgrade in horsepower was one of the immediate benefits that buyers of vehicles using this engine series experienced. Later development of the Duratec 3.0 series helped Ford to introduce more fuel economy with no loss of engine power.
The Used Engines Co. has benefited from acquiring Ford motors for sale since its inception online in 2009. The new price drop for the upcoming holiday is a new policy of several price changes that are expected to be rolled out through the summer months.
Engine warranties for a preowned unit are not always provided upon retail sale. Dealers now acquire motors from a number of sources and this has complicated the research process for some buyers.
"Not knowing the amount of mileage or wear and tear on an engine block is difficult," said a representative from UsedEngines.co. It has become common for some sellers to reprint stock data supplied by automakers to describe engine conditions when listed on auction websites or third party websites. "Warranty coverage is essential for the motors that are listed in our database," the representative added. A parts warranty plan is now provided with all sales that originate from this company.
Expanded distribution is one of the new features at the UsedEngines.co company. The preowned motors that are fulfilled through the online and offline ordering systems are now sent to a larger number of U.S. cities. The news announcement at http://markets.cbsnews.com/cbsnews/news/read/24119303/used_engines_in_maryland_now_shipped_by_usedengines.co is one of the efforts used to promote the new distribution in place.
States like Maryland, Ohio, Texas and North Carolina have been added to the company network. Shipments are now fulfilled for customer orders in these select states by local companies. This has helped to grow the company inventory available as well as the sales volume this year.
About UsedEngines.co
The UsedEngines.co company is one example of a preowned engines resource online making new strides in the secondary engines market. This company has developed its solution for helping engine buyers locate motors produced since 1980 for cars, trucks and sport utility vehicles. The online database of motors that are now up for sale has been published online and can be accessed through the company website. The UsedEngines.co company developed its unique system of searching online to match buyers with available inventory faster and easier. The low prices, faster deliveries of orders and customer support team provided through this company are generating more assurance with customers buying engines.